"Dive into Raja Ampat" (@Waiwo Resort)
Set on Waigeo Island, Raja Ampat's largest island, this resort is right in the heart of the Coral Triangle. 
With more than 50 world class dive sites to choose from, even the most seasoned diver will be spoilt for choice.
A nature lovers, jungle style resort set on a beautiful white sand beach. Sympathetically positioned under the cooling tree canopy with an abundance of wildlife, including the very docile Indonesian cuscus bears.
It's location makes this a perfect choice for those wishing to extend their stay before, or after, a liveaboard.  
Overview
Hotel Services/Facilities: Nestled discreetly under the jungle canopy, the focus here is on nature at its best.   Spend your days diving or lazing on the beautiful beach.  Evenings entail chilling and listening to the nature call of the local wildlife.  The dive centre is on site. Massage services are available.
Food, Beverage & Entertainment Facilities:  Full board meal plan at Skolastika, Waiwo Resorts restaurant and bar, serving freshly-prepared international and local Indonesian meals.  Sitting just metres from the waters edge you are treated to panoramic views of the ocean. Enjoy snorkelling, kayaking and island excursions. 
Rooms
Dive Info
Book your diving holidays with the experts. Fantastic offers from the Diverse Travel team for you!
TRUK LAGOON
LIVEABOARD OFFER
16 – 23 September 2023
Book 6 – 1 goes for FREE
CROATIA DIVING
RESORT OFFER
06 – 13 August 2021
from JUST £549pp
MALTA DIVING
RESORT OFFER
13 – 20 August 2021
from JUST £940pp
LANZAROTE DIVING
RESORT OFFER
06 – 13 September 2021
from JUST £765pp
GRENADA DIVING 
RESORT OFFER
22 – 29 September 2021
from JUST £1425pp
COZUMEL (MEXICO) DIVING 
RESORT OFFER
13 – 20 September 2021
from JUST £1525pp
MALTA DIVING 
RESORT OFFER
06 – 13 October 2021
from JUST £945pp
RED SEA DIVING
LIVEABOARD OFFER
13 – 20 January 2022
from JUST £845pp
BAHAMAS DIVING
LIVEABOARD OFFER
04 -13 February 2022
from JUST £2750pp
BALI AND KOMODO PACKAGE
LIVEABOARD OFFER
08 – 18 May 2023
from JUST £2985pp
MALDIVES BOUTIQUE
LIVEABOARD OFFER
22 – 29 May 2022
from JUST £1625pp
Insights, recommendations and dive experiences from our team.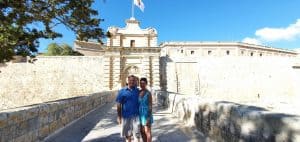 Blog
Simon and Katy head on to Malta for the second part of their trip to the Maltese Islands. After just two days on Gozo, Katy
Read More