Tailor-made holidays to Croatia
One of the gems of southeast Europe, Croatia celebrates 30 years of independence in 2021.  Stunning natural scenery combines with an incredible history and, with 3,600 miles of beautiful coastline to explore, this is the perfect destination for water lovers of all kinds.
Croatia's coastline comprises over 700 islands, almost 400 islets and over 75 reefs, making the Croatian archipelago the largest in the Adriatic Sea, which is the northernmost arm of the Mediterranean. Turquoise and crystal clear waters attract sailors, swimmers and snorkellers, but only divers have privileged access to its underwater realm.
Diving in Croatia has existed since the 1950s and earlier, but it has only come to the attention of travelling divers in recent years. The diving is typically Mediterranean with an interesting underwater topography of hidden caves and coral-adorned walls with overhangs and swim-throughs to explore. Many endemic species can be found amongst the rocks and reef patches. 
All kinds of corals including sponges, yellow, and extremely rare, red gorgonians, can be found here amongst the rich flora and fauna of the perfectly clean Adriatic. Grouper, catfish, lobster, moray eels and octopus are commonly seen on dives, whilst macro lovers will find plenty to discover in the numerous tiny cracks and crevices. Nudibranchs of all hues are a particular speciality underwater here, as well as beautiful Yellow Seahorses. 
UK travellers can fly direct to Split, Croatia with easyJet and Croatia Airlines. 
We have selected the area surrounding the picturesque waterfront town of Trogir as the starting point for our tailor-made holidays to Croatia. Located on the Dalmatian coast, Trogir is 20 kilometres west of Split – Croatia's second largest city and the largest city on the Adriatic.
Trogir is technically an island, albeit one connected to the mainland by a bridge, and is listed as one of the ten UNESCO Cultural Heritage sites in Croatia. There is a wealth of treasures to explore above water including the world famous Romanesque Cathedral of St Lawrence, making this an ideal destination to choose if you are holidaying with non-diving family and friends.
Underwater, there are over 30 dive sites situated within 15-80 minutes by boat from our chosen dive centre. The majority of the dive sites here are pristine and undisturbed in condition, having only opened up for diving in recent years. There is diving for all levels and plenty of variety to satisfy even the most well-travelled diver.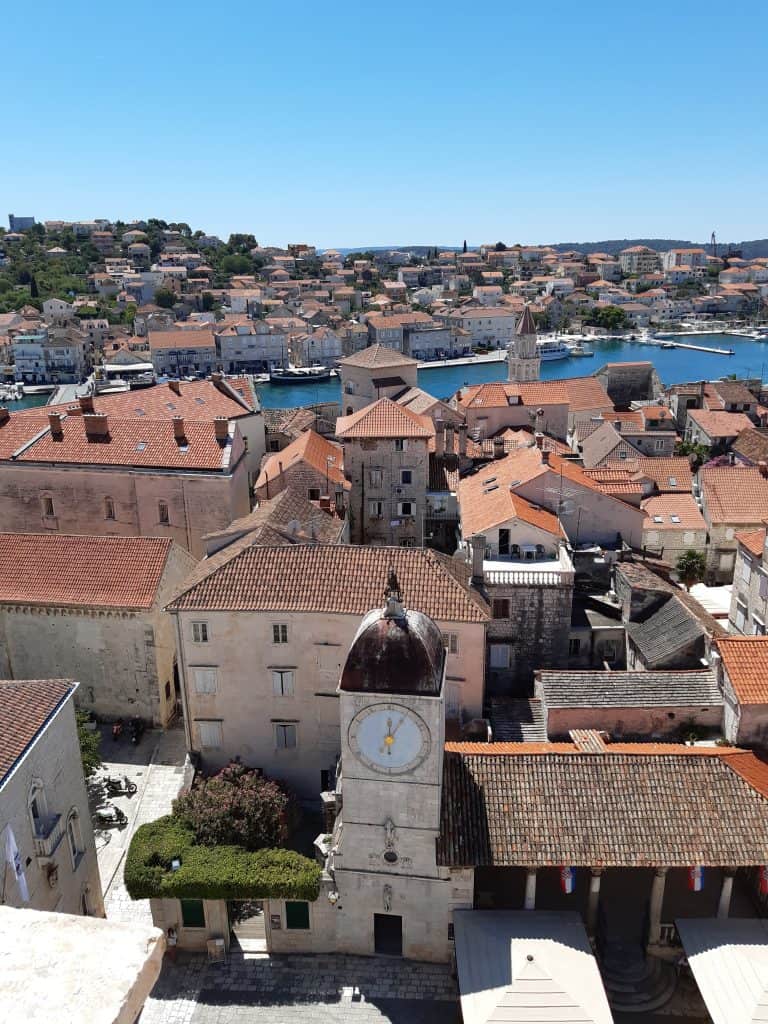 "Loved the laid back way of life and diving in Croatia!"
Book your diving holidays with the experts. Fantastic offers from the Diverse Travel team for you!
RED SEA DIVING
LIVEABOARD OFFER
14 – 21 December 2023
NOW from JUST £1059pp
RED SEA DIVING
RESORT OFFER
11 – 18 January 2024
NOW from JUST £995pp
MALDIVES DIVING
LIVEABOARD OFFER
13 – 21 January 2024
NOW from JUST £2235pp
RED SEA DIVING
RESORT OFFER
24 February – 02 March 2024
NOW from JUST £829pp
GRENADA DIVING
RESORT OFFER
28 February – 06 March 2024
NOW from JUST £2395pp
SOUTH AFRICA DIVING
RESORT OFFER
10 – 18 January 2024
NOW from JUST £1725pp
Because we're not a mass tourism company, you'll get a highly personalised service. Think of us as your personal travel consultant – don't be shy, ask us for anything and leave the rest to us.
Love sharks? Can't get enough of wrecks? Maybe you want to experience something new. Our knowledgeable team are here to help you get the best out of your next dive holiday.
Our Safe Payment Guarantee
Diverse Travel is a Member of the Travel Trust Association (TTA), part of The Travel Network Group, the UK's largest consortia of independent travel businesses. This means that when you book your holiday with us, we give you a guarantee that 100% of your money is protected against our or our suppliers' failure, under our ATOL.
Insights, recommendations and dive experiences from our team
Blog
Red Sea dive veteran John (25 trips and counting!) takes a fresh look at diving in Egypt with a trip to Roots Red Sea. Having
Read More