Sri Lanka Diving Holidays
Tailor-made Sri Lanka Diving Holidays
At one of the most beautiful and scenically interesting islands in the world, Sri Lanka diving holidays transports you to this lush tropical island utopia, known to Arab traders as Serendib, hence the word 'serendipity' meaning discovery by happy accident. Famously described by Marco Polo as "undoubtedly the finest island of its size in the world". 
Located at the toe of India, you can explore mystical ancient cities, dense jungles, cool hill stations, highlands and miles of palm-fringed sandy beaches. Sri Lanka diving holidays brings you to one of the most beautiful and scenically interesting islands in the world. Costs are cheap and the people beyond hospitality. 
What divers love about diving holidays in Sri Lanka:
What divers say about diving holidays in Sri Lanka
"A week diving in Sri Lanka and a week in the Maldives was the perfect combination. Being guided around the island meant we had nothing to worry about, really took the stress out of the trip and the the Maldives, unbelievable."
"I didn't expect to be so wowed. People had compared it to India but Sri Lanka has so much more and it's very accessible.  We loved temples and tea plantations. Wonderful" 
Contact us now for latest tailor-made offers.
Book your diving holidays with the experts. Fantastic offers from the Diverse Travel team for you!
TRUK LAGOON
LIVEABOARD OFFER
16 – 23 September 2023
Book 6 – 1 goes for FREE
MALDIVES LUXURY RESORT
UNLIMITED DIVING
10 – 19 August 2021
from JUST £2125pp
MALDIVES LUXURY
LIVEABOARD OFFER
04 – 11 September 2021
from JUST £1650pp
MALDIVES FLAGSHIP
LIVEABOARD OFFER
25 September – 03 October 2021
from JUST £1895pp
MALTA DIVING 
RESORT OFFER
31 October – 07 November 2021
from JUST £810pp
LANZAROTE DIVING
RESORT OFFER
29 November – 06 December 2021
from JUST £695pp
MALDIVES BOUTIQUE
LIVEABOARD OFFER
04 – 12 December 2021
from JUST £1640pp
Because we're not a mass tourism company, you'll get a highly personalised service. Think of us as your personal travel consultant – don't be shy, ask us for anything and leave the rest to us.
Love sharks? Can't get enough of wrecks? Maybe you want to experience something new. Our knowledgeable team are here to help you get the best out of your next dive holiday.
Our Safe Payment Guarantee
Diverse Travel is a Member of the Travel Trust Association (TTA), part of The Travel Network Group, the UK's largest consortia of independent travel businesses. This means that when you book your holiday with us, we give you a guarantee that 100% of your money is protected against our or our suppliers' failure, under our ATOL.
Insights, recommendations and dive experiences from our team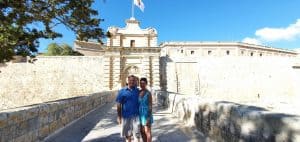 Blog
Simon and Katy head on to Malta for the second part of their trip to the Maltese Islands. After just two days on Gozo, Katy
Read More