Kri Eco Resort (Papua Diving)
Kri Eco Resort caters for all tastes and provide a healthy fusion of western and indonesian dishes.
We first visited Kri Eco Resort back in 2006. We've been back several times since. Whilst the rooms are definitely not the best-appointed we've ever stayed in, insofar as many of the rooms don't even have en-suite facilities, some don't even have running or hot water and none of them have air-conditioning, the amazing thing is that we still felt extremely privileged to be there. Why? Simply because Kri Island immerses you in its incredible, pristine surroundings.
Overview
Kri Eco Resort caters for all tastes and provide a healthy fusion of western and Indonesian dishes. The kitchen will serve familiar dishes but will also offer you the chance to discover new local and tropical fruits and vegetables.
Nature-lovers will find all the luxury they could wish for here. Your morning wake-up call could come in the form of a school of fish splashing the water below your Papuan stilted room, there are manicured gardens but they're underwater and built from coral, whilst the best feeling a guest gets comes from looking out at peaceful waters and distant islands and knowing that there are very few people on the planet who get to experience such a relaxing solitude. Here the only crowd you'll meet breath from their gills!
Rooms
Dive Info
Other Hotels
Book your diving holidays with the experts. Fantastic offers from the Diverse Travel team for you!
IBEROSTAR COZUMEL
FROM £2350pp
Situated right on the beach this 5-star All-Inclusive hotel combines traditional culture with luxury. A few minutes' walk is all it takes to the beaches.
Flights from London Included
11 nights in a twin-shared cabin
All inclusive meals
9 – 20 November 2019
Insights, recommendations and dive experiences from our team.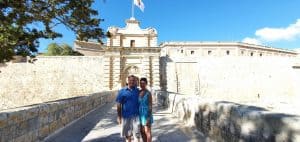 Blog
Simon and Katy head on to Malta for the second part of their trip to the Maltese Islands. After just two days on Gozo, Katy
Read More