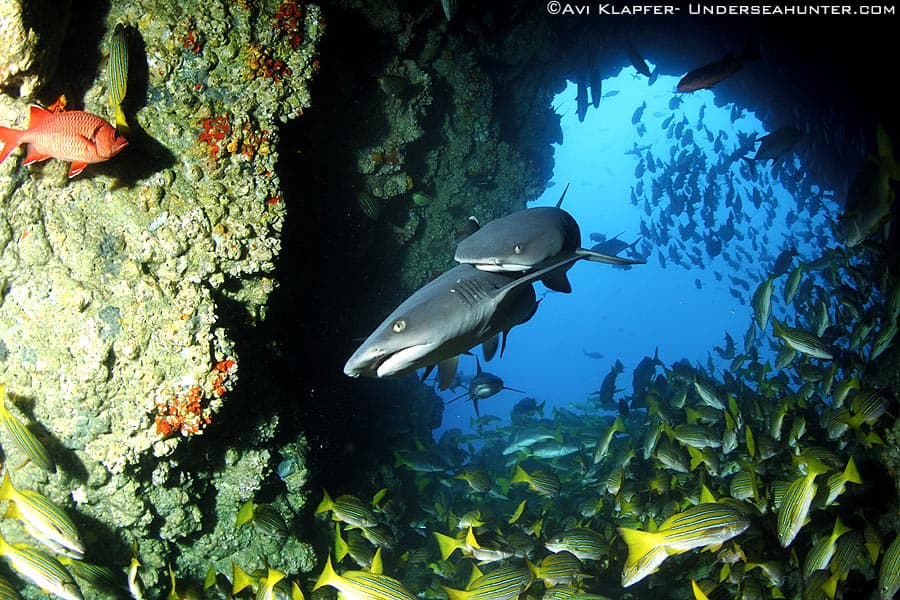 Cocos Island (costa rica) Dive Holidays
Tailor-made Cocos Island Diving Holidays
Cocos Island diving holidays are ideal for shark lovers: schooling hammerheads, several shark varieties and a whole lot more. No wonder Cocos island diving holidays inspired Michael Crichton's' novel 'Jurassic Park'.
The waters around Cocos Island attract prehistoric scalloped hammerheads in their hundreds. It's the promise of these, that makes the 36 hour boat journey from Costa Rica worth every moment! Waking each morning to the beauty of this remote island with its history steeped in tales of pirates is the stuff that dreams are made of.
To get to Cocos you fly in to San Jose, Costa Rica. Choose from flying via the United States with a choice of airlines or via Europe with Iberia. Flight time is approximately 14 hours from London.
Transfers from San Jose to Puntarenas to meet the boat take approximately 1.5 hours and the crossing to Cocos Island takes approximately 36 hours.
What divers love about the Cocos Islands What divers say about diving in the Cocos Islands
"Bayo Alcyone is incredible. scalloped hammerheads, white tips, black tips and if you've lucky a whale shark. Wanna see sharks..,. you've arrived."
"Trip of a lifetime; what you'll see, you'll never forget." 
The best liveaboards for this unique destination. 
Book your diving holidays with the experts. Fantastic offers from the Diverse Travel team for you!
RED SEA DIVING
LIVEABOARD OFFER
14 – 21 December 2023
NOW from JUST £1059pp
RED SEA DIVING
RESORT OFFER
11 – 18 January 2024
NOW from JUST £995pp
MALDIVES DIVING
LIVEABOARD OFFER
13 – 21 January 2024
NOW from JUST £2235pp
RED SEA DIVING
RESORT OFFER
24 February – 02 March 2024
NOW from JUST £829pp
GRENADA DIVING
RESORT OFFER
28 February – 06 March 2024
NOW from JUST £2395pp
SOUTH AFRICA DIVING
RESORT OFFER
10 – 18 January 2024
NOW from JUST £1725pp
Because we're not a mass tourism company, you'll get a highly personalised service. Think of us as your personal travel consultant – don't be shy, ask us for anything and leave the rest to us.
Love sharks? Can't get enough of wrecks? Maybe you want to experience something new. Our knowledgeable team are here to help you get the best out of your next dive holiday.
Our Safe Payment Guarantee
Diverse Travel is a Member of the Travel Trust Association (TTA), part of The Travel Network Group, the UK's largest consortia of independent travel businesses. This means that when you book your holiday with us, we give you a guarantee that 100% of your money is protected against our or our suppliers' failure, under our ATOL.
Insights, recommendations and dive experiences from our team
Blog
Red Sea dive veteran John (25 trips and counting!) takes a fresh look at diving in Egypt with a trip to Roots Red Sea. Having
Read More