Where happiness finds you
Tailor-made Fiji Diving Holiday
There's so much to offer on Fiji diving holidays from diving to nature, beautiful beaches and welcoming local people. Here lies a perfect blend of white sandy beaches, coral reef, a sunny year-round climate and that friendly Fijian hospitality and culture. From the lush tropical gardens to the high end quality accommodation, the resort has evolved into one of the best boutique family run resort in Fiji.
Anyone who has been on a dive trip to Fiji (and our Holly has, so she knows we're telling it first-hand), will tell you that the diving really does offer something for everyone. 
To get to Fiji we recommend flying into Nadi via Singapore, Hong Kong or Los Angeles. Flight time is approximately 26 hours from London.
Transfers to your resort on the main island will take a maximum of 3 hours and, for those staying more remotely, a short domestic flight takes you to the other islands. With Fiji Diving Holidays there really is something for everyone.
What divers love about Fiji
Volivoli Beach Resort promises guests a welcoming relaxed indulgence Fiji Diving Holiday. 
A pearl of Fiji, Volivoli Beach Resort is the ultimate Fiji Diving Holiday. Tucked away on the northernmost tip of Viti Levu and promises guests a welcoming relaxed indulgence. Being just a short boat ride from the enticing dive sites of Bligh Waters the Resort is family-run by the Darling family who have over 20 years' experience of diving in these waters.
The reefs in the surrounding Bligh Waters are some of the healthiest in the world with very little pollution and few boats and an array of marine life including anemone fish, turtles, colourful soft coral and reef sharks.
What divers say about diving holidays in Fiji
"Great place to learn to dive. Went on holiday and ending up getting certified." 
"A soft coral dream. No wonder Mr Cousteau set up a resort. Underwater the life just goes on and on. You never know what you're about to see."
Book your diving holidays with the experts. Fantastic offers from the Diverse Travel team for you!
MALDIVES LUXURY DIVING
LIVEABOARD OFFER
30 April – 08 May 2022
NOW from JUST £2095pp
RED SEA DIVING
RESORT OFFER
04 – 11 May 2022
NOW from JUST £935pp
MALDIVES DIVING
LIVEABOARD OFFER
21 – 29 May 2022
NOW from JUST £1925pp
INDONESIA LUXURY DIVING
RESORT OFFER
Now – 30 June 2022
NO SINGLE SUPPLEMENT
RED SEA DIVING
LIVEABOARD OFFER
16 – 23 June 2022
NOW from JUST £900pp!!
CARIBBEAN DIVING
LIVEABOARD OFFER
Various Dates
NOW from JUST £1335pp
LEMBEH DIVING
RESORT OFFER
15 – 23 September 2022
NOW from JUST £1635pp
INDONESIA DIVING
LIVEABOARD OFFER
11 – 18 October 2022
NOW from JUST £2145pp
Because we're not a mass tourism company, you'll get a highly personalised service. Think of us as your personal travel consultant – don't be shy, ask us for anything and leave the rest to us.
Our Safe Payment Guarantee
Diverse Travel is a Member of the Travel Trust Association (TTA), part of The Travel Network Group, the UK's largest consortia of independent travel businesses. This means that when you book your holiday with us, we give you a guarantee that 100% of your money is protected against our or our suppliers' failure, under our ATOL.
Insights, recommendations and dive experiences from our team.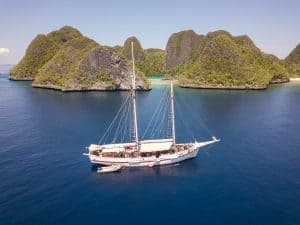 Blog
Welcome back to Diver's Paradise  Indonesia sits at the very heart of the Coral Triangle – the epicentre of the world's marine biodiversity. A country
Read More