Where happiness finds you
Tailor-made Fiji Diving Holiday
There's so much to offer on Fiji diving holidays from diving to nature, beautiful beaches and welcoming local people. Here lies a perfect blend of white sandy beaches, coral reef, a sunny year-round climate and that friendly Fijian hospitality and culture. From the lush tropical gardens to the high end quality accommodation, the resort has evolved into one of the best boutique family run resort in Fiji.
Anyone who has been on a dive trip to Fiji (and our Holly has, so she knows we're telling it first-hand), will tell you that the diving really does offer something for everyone. 
To get to Fiji we recommend flying into Nadi via Singapore, Hong Kong or Los Angeles. Flight time is approximately 26 hours from London.
Transfers to your resort on the main island will take a maximum of 3 hours and, for those staying more remotely, a short domestic flight takes you to the other islands. With Fiji Diving Holidays there really is something for everyone.
What divers love about Fiji
Volivoli Beach Resort promises guests a welcoming relaxed indulgence Fiji Diving Holiday. 
A pearl of Fiji, Volivoli Beach Resort is the ultimate Fiji Diving Holiday. Tucked away on the northernmost tip of Viti Levu and promises guests a welcoming relaxed indulgence. Being just a short boat ride from the enticing dive sites of Bligh Waters the Resort is family-run by the Darling family who have over 20 years' experience of diving in these waters.
The reefs in the surrounding Bligh Waters are some of the healthiest in the world with very little pollution and few boats and an array of marine life including anemone fish, turtles, colourful soft coral and reef sharks.
Overview
Hotel Services/Facilities: Nuku Bar and Restaurant, swimming pool, pool bar, kayaking, snorkelling, scuba diving, games room, TV, hammocks, dive shop, beach bar, spa, Wi-Fi.
Rooms
Deluxe Ocean View Room: Designed specifically for divers travelling together these rooms are beautifully finished in sustainable hard-woods and feature two queen size beds, a writing desk, Wi-Fi, deck chairs, ceiling fans, air conditioning, large ensuite bathroom, tea and coffee facilities and ocean views. Maximum number of guests: 2 adults and 2 children.
Premium Ocean View Studio Bure: Luxurious bure-style private villas, with uninterrupted ocean views. Each is air-conditioned, fully screened and offers a queen sized bed, two sofa beds, ensuite bathroom, washing machine, Wi-Fi and large private balcony. Maximum number of guests: 2 adults and 2 children.
Ocean View Room: Great value for money and a good choice for family or group travel options. These rooms are finished in sustainable hard-woods, featuring one queen size bed and 2 single beds, Wi-Fi, deck chairs, 2 large ceiling fans, air con, tea and coffee facilities, balcony and Ocean views.
Dive Info
Probably one of the best locations in Fiji for a diving holiday, Volivoli Beach is home to Ra Divers, a fully certified PADI and SSI Dive Resort with over 18 years' experience. This is one of Fiji's longest established dive operations and their staff our renowned for their local knowledge and expertise.
With open-air classrooms, Volivoli Beach is one of the best places to learn to dive. Beginners can get certified with a SSI open water diver course, then explore the shallow waters just off the sand spit.
For the more experienced diver, their staff have hand-picked more than 50 superb dive sites. Most of the best sites are no more than 20 minutes by boat from Volivoli Beach.
The boats are brand new purpose built dive boats capable of carrying 35 divers. Fresh filtered water, towels and light refreshments are provided on board.
What divers say about diving holidays in Fiji
"Great place to learn to dive. Went on holiday and ending up getting certified." 
"A soft coral dream. No wonder Mr Cousteau set up a resort. Underwater the life just goes on and on. You never know what you're about to see."
Book your diving holidays with the experts. Fantastic offers from the Diverse Travel team for you!
TRUK LAGOON
LIVEABOARD OFFER
16 – 23 September 2023
Book 6 – 1 goes for FREE
MALDIVES LUXURY RESORT
UNLIMITED DIVING
10 – 19 August 2021
from JUST £2125pp
MALDIVES LUXURY
LIVEABOARD OFFER
04 – 11 September 2021
from JUST £1650pp
MALDIVES FLAGSHIP
LIVEABOARD OFFER
25 September – 03 October 2021
from JUST £1895pp
MALTA DIVING 
RESORT OFFER
31 October – 07 November 2021
from JUST £810pp
LANZAROTE DIVING
RESORT OFFER
29 November – 06 December 2021
from JUST £695pp
MALDIVES BOUTIQUE
LIVEABOARD OFFER
04 – 12 December 2021
from JUST £1640pp
Because we're not a mass tourism company, you'll get a highly personalised service. Think of us as your personal travel consultant – don't be shy, ask us for anything and leave the rest to us.
Our Safe Payment Guarantee
Diverse Travel is a Member of the Travel Trust Association (TTA), part of The Travel Network Group, the UK's largest consortia of independent travel businesses. This means that when you book your holiday with us, we give you a guarantee that 100% of your money is protected against our or our suppliers' failure, under our ATOL.
Insights, recommendations and dive experiences from our team.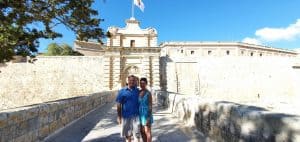 Blog
Simon and Katy head on to Malta for the second part of their trip to the Maltese Islands. After just two days on Gozo, Katy
Read More