Croatia | 06 – 13 August 2021 / Caves, wrecks & corals
With over 30 dive sites situated within 15-80 minutes by boat, Trogir is perfect for a diving get-away. The majority of the dive sites here are pristine and undisturbed in condition, having only opened up for diving in recent years. There is diving for all levels and plenty of variety to satisfy even the most well-travelled diver.
Zaja Apartments and the nearby Trogir Diving Centre are situated in the pretty resort of Okrug Gornji Bay, which offers a super beach and plenty of restaurants, cafes and bars, as well as a water taxi to take in the cultural sights of the old town of Trogir.
Price from just £549 per person and includes:
Flights from Gatwick to Split with 15kgs baggage
7 nights in twin 1-bed apartment with sea view 
Self catering meal plan
5 day / 10 dives diving with guide, tanks & weights 
Booking deadline: Subject to availability – alternative dates available
call Diverse Travel on 01473 852002 or email info@diversetravel.co.uk.
Book your diving holidays with the experts. Fantastic offers from the Diverse Travel team for you!
TRUK LAGOON
LIVEABOARD OFFER
16 – 23 September 2023
Book 6 – 1 goes for FREE
CROATIA DIVING
RESORT OFFER
06 – 13 August 2021
from JUST £549pp
MALTA DIVING
RESORT OFFER
13 – 20 August 2021
from JUST £940pp
LANZAROTE DIVING
RESORT OFFER
06 – 13 September 2021
from JUST £765pp
GRENADA DIVING 
RESORT OFFER
22 – 29 September 2021
from JUST £1425pp
COZUMEL (MEXICO) DIVING 
RESORT OFFER
13 – 20 September 2021
from JUST £1525pp
MALTA DIVING 
RESORT OFFER
06 – 13 October 2021
from JUST £945pp
RED SEA DIVING
LIVEABOARD OFFER
13 – 20 January 2022
from JUST £845pp
BAHAMAS DIVING
LIVEABOARD OFFER
04 -13 February 2022
from JUST £2750pp
BALI AND KOMODO PACKAGE
LIVEABOARD OFFER
08 – 18 May 2023
from JUST £2985pp
MALDIVES BOUTIQUE
LIVEABOARD OFFER
22 – 29 May 2022
from JUST £1625pp
Insights, recommendations and dive experiences from our team.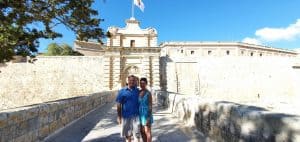 Blog
Simon and Katy head on to Malta for the second part of their trip to the Maltese Islands. After just two days on Gozo, Katy
Read More