Tailor-made Palau Diving Holidays
With year round warm water, Palau diving holidays allows you to dive with over 1500 species of fish and 700 corals and anemones. Team this with hiking through the waterfalls of Babeldaob and an encounter with the resident saltwater crocodiles and you have a holiday to remember for a lifetime! These beautiful rock islands are situated in the Pacific Ocean, 470 miles east of the Philippines. A myriad of limestone islands are protected by a huge barrier reef, with diving delights such as 'Blue Corner' with its sharks, the world's first shark sanctuary, 'Blue Holes' with amazing corals, stunning caves and a choice of historical wrecks sunk during WWII.
What divers love about Palau
What divers say about diving holidays in Palau
"Wrecks, wrecks and more wrecks. I wasn't into wrecks, now I'm into wrecks, wrecks and more wrecks.  Of course there's also sharks."
"Unbelievable. We were looking for something different, a little unique and Diverse certainly delivered."
Book your diving holidays with the experts. Fantastic offers from the Diverse Travel team for you!
MALDIVES LUXURY DIVING
LIVEABOARD OFFER
30 April – 08 May 2022
NOW from JUST £2095pp
RED SEA DIVING
RESORT OFFER
04 – 11 May 2022
NOW from JUST £935pp
MALDIVES DIVING
LIVEABOARD OFFER
21 – 29 May 2022
NOW from JUST £1925pp
INDONESIA LUXURY DIVING
RESORT OFFER
Now – 30 June 2022
NO SINGLE SUPPLEMENT
RED SEA DIVING
LIVEABOARD OFFER
16 – 23 June 2022
NOW from JUST £900pp!!
CARIBBEAN DIVING
LIVEABOARD OFFER
Various Dates
NOW from JUST £1335pp
LEMBEH DIVING
RESORT OFFER
15 – 23 September 2022
NOW from JUST £1635pp
INDONESIA DIVING
LIVEABOARD OFFER
11 – 18 October 2022
NOW from JUST £2145pp
Because we're not a mass tourism company, you'll get a highly personalised service. Think of us as your personal travel consultant – don't be shy, ask us for anything and leave the rest to us.
Love sharks? Can't get enough of wrecks? Maybe you want to experience something new. Our knowledgeable team are here to help you get the best out of your next dive holiday.
Our Safe Payment Guarantee
Diverse Travel is a Member of the Travel Trust Association (TTA), part of The Travel Network Group, the UK's largest consortia of independent travel businesses. This means that when you book your holiday with us, we give you a guarantee that 100% of your money is protected against our or our suppliers' failure, under our ATOL.
Insights, recommendations and dive experiences from our team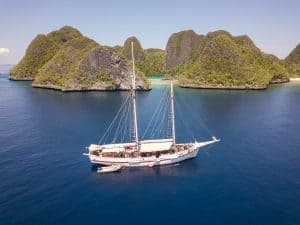 Blog
Welcome back to Diver's Paradise  Indonesia sits at the very heart of the Coral Triangle – the epicentre of the world's marine biodiversity. A country
Read More