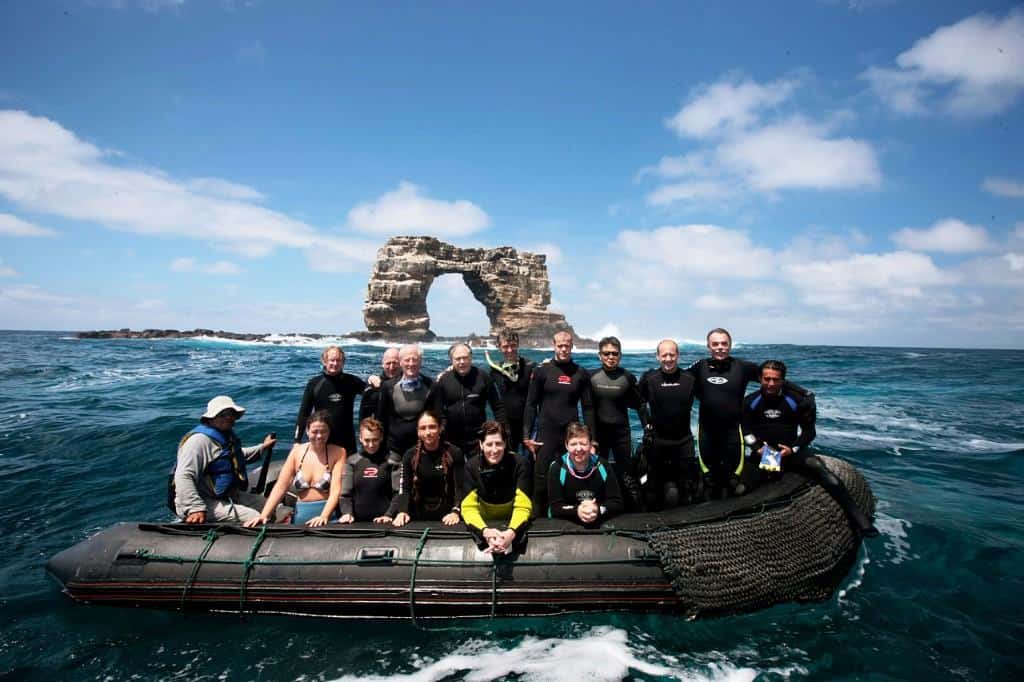 Galapagos Diving Holidays
Tailor-made Galapagos diving holidays
Diving holidays in the Galapagos are for the adventurous. The Galapagos Islands: remote, iconic and we know them well. What we don't know, we research and find out for you from our personally chosen 'in situ' team.
Charles Darwin knew this area rather well too, with the islands named after the giant tortoises that are so strongly connected with this region. Experiencing and diving the Galapagos is quite simply a life's dream come true. It's a feeling of being somewhere that has literally shaped the path of mankind.
To get to the Galapagos Diving Holidays you must fly to Ecuador; we recommend flying into Guayaquil. Flights are via Europe with KLM or Iberia Airlines, or the USA via Miami. Flight time is approximately 16 hours from London.
It is recommended that you spend one night either side of your liveaboard in Ecuador. A two hour domestic flight takes you to the Galapagos Islands to board your boat. Are you ready to take on the Galapagos, the diving holidays of a lifetime?
What divers love about the Galapagos Islands
What divers say about diving holidays to the Galapagos
"Drysuit, wetsuit, which suit. Call Diverse, they know the score. Makes a big difference when you're talking tec' for the trip of a lifetime."
"It's a long long way but wow… you've got to go, at least once in your life."
Small personal purpose built boats, hand selected by the Diverse team. 
Book your diving holidays with the experts. Fantastic offers from the Diverse Travel team for you!
INDONESIA LUXURY DIVING
RESORT OFFER
Now – 30 June 2022
NO SINGLE SUPPLEMENT
RED SEA DIVING
LIVEABOARD OFFER
16 – 23 June 2022
NOW from JUST £900pp!!
CARIBBEAN DIVING
LIVEABOARD OFFER
Various Dates
NOW from JUST £1335pp
LEMBEH DIVING
RESORT OFFER
15 – 23 September 2022
NOW from JUST £1635pp
INDONESIA DIVING
LIVEABOARD OFFER
11 – 18 October 2022
NOW from JUST £2145pp
Because we're not a mass tourism company, you'll get a highly personalised service. Think of us as your personal travel consultant – don't be shy, ask us for anything and leave the rest to us.
Love sharks? Can't get enough of wrecks? Maybe you want to experience something new. Our knowledgeable team are here to help you get the best out of your next dive holiday.
Our Safe Payment Guarantee
Diverse Travel is a Member of the Travel Trust Association (TTA), part of The Travel Network Group, the UK's largest consortia of independent travel businesses. This means that when you book your holiday with us, we give you a guarantee that 100% of your money is protected against our or our suppliers' failure, under our ATOL.
Insights, recommendations and dive experiences from our team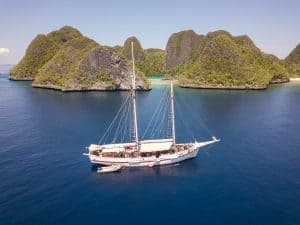 Blog
Welcome back to Diver's Paradise  Indonesia sits at the very heart of the Coral Triangle – the epicentre of the world's marine biodiversity. A country
Read More