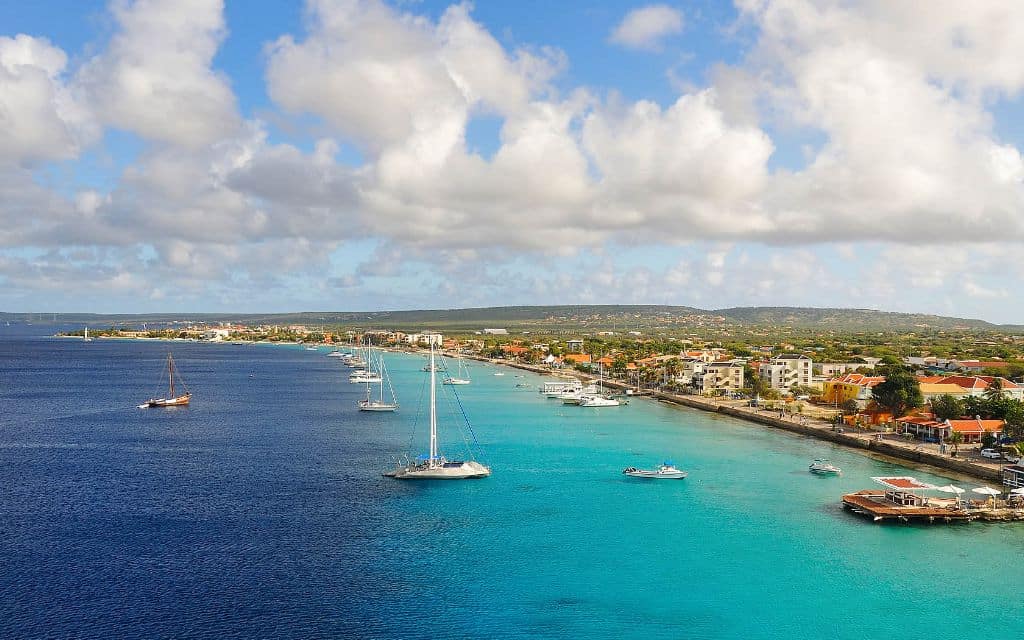 Tailor-made diving holidays to Bonaire
Diving holidays in Bonaire are truly special. Bonaire is a small island in the South Caribbean is just 21 miles long, has a welcoming and chilled-out way of life. On Bonaire diving holidays, day or night, you will find many lively bars, numerous restaurants serving tasty menus and a good selection of shops.
Over 50 dive sites from Bonaire are accessible from the shore, most at depths of less than 10 metres. Average water temperatures are 26°C all year-round and visibility is typically 30 metres plus. The best way to see these magnificent dive sites is to hire a vehicle so you can drive and dive whenever you want to. Divers often encounter seahorses, the islands emblem, turtles, jacks, friendly tarpon and, on rare occasions, a frogfish or two.
What divers love about Bonaire What divers say diving holidays in Bonaire
"We never really thought about Bonaire before Holly suggested it. Really was great to dive straight from shore and not have the time lost in transfers. A real suprise"
"Charming small and uncrowded. Would totally go back and that was just underwater!"
Bonaire's first water sports lifestyle hotel!
Located just north of the capital, Kralendijk, Buddy Dive is a small, friendly resort situated directly on the oceanfront with steps directly down to the sea.
Buddy Dive's studios and apartments offer great value for money, no matter if you are travelling with your partner, as a family, with friends or a whole dive group.
Divers will appreciate easy 24-hour access to the excellent house reef, whilst the dive centre is conveniently located on-site.
KLM offers flights from several regional UK airports including London, Manchester, Birmingham, East Midlands and Glasgow. UK flights touchdown in Amsterdam for a plane change, followed by a direct flight to Bonaire.
Overview
Hotel Service/Facilities: Fully equipped dive shop and activity centre on site and two swimming pools. The capital of Kralendijk is a 30 minute-walk away or less than 10 minutes' drive.
Food, Beverage & Entertainment Facilities: Breakfast is served above the dive centre overlooking the sea. A la carte lunch is served daily in Blennies Restaurant on the sea front. Dinner is a la carte at Blennies Restaurant or the gourmet restaurant 'Ingredients'
Transfers: From Bonaire Airport to Buddy Dive Resort by road with an approximate transfer time of 10 minutes
Rooms
Dive Info
Book your diving holidays with the experts. Fantastic offers from the Diverse Travel team for you!
MALDIVES LUXURY DIVING
LIVEABOARD OFFER
30 April – 08 May 2022
NOW from JUST £2095pp
RED SEA DIVING
RESORT OFFER
04 – 11 May 2022
NOW from JUST £935pp
MALDIVES DIVING
LIVEABOARD OFFER
21 – 29 May 2022
NOW from JUST £1925pp
INDONESIA LUXURY DIVING
RESORT OFFER
Now – 30 June 2022
NO SINGLE SUPPLEMENT
RED SEA DIVING
LIVEABOARD OFFER
16 – 23 June 2022
NOW from JUST £900pp!!
CARIBBEAN DIVING
LIVEABOARD OFFER
Various Dates
NOW from JUST £1335pp
LEMBEH DIVING
RESORT OFFER
15 – 23 September 2022
NOW from JUST £1635pp
INDONESIA DIVING
LIVEABOARD OFFER
11 – 18 October 2022
NOW from JUST £2145pp
Love sharks? Can't get enough of wrecks? Maybe you want to experience something new. Our knowledgeable team are here to help you get the best out of your next dive holiday.
Because we're not a mass tourism company, you'll get a highly personalised service. Think of us as your personal travel consultant – don't be shy, ask us for anything and leave the rest to us.
Insights, recommendations and dive experiences from our team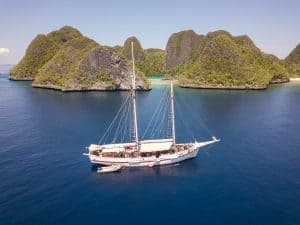 Blog
Welcome back to Diver's Paradise  Indonesia sits at the very heart of the Coral Triangle – the epicentre of the world's marine biodiversity. A country
Read More