As 2020 nears its end, the Diverse Travel team hope that you, your family, and friends are safe and well, and able to look forward to a festive few day's filled with peace and love.
This year's events have taken us all by surprise and caused disruption to every aspect of our lives.  Christmas time allows us all a little reflection on the past year and the difficulties that this pandemic has brought our way.

Plans have been cancelled, celebrations have been put on hold, and we have missed the connections with our loved ones.  With a vaccine being rolled out we are confident that there are brighter times coming soon and, here at Diverse Travel, we are very much looking forward to helping you get back in the water and turning your holiday dreams into a reality as soon as we possibly can.
In 2020, we've launched a number of exciting destinations and new initiatives to offer you greater choice and a better customer experience than ever before. And we have plenty more things to share with you in 2021… when the time is ready to get excited about travelling again without additional stress and worry.
A heartfelt HUGE 'thank you' to all our lovely customers for your incredible support, patience and understanding this year. We really couldn't do this without you!
We wish you a Merry Christmas and all the very best for 2021. Our team will be available throughout the holidays should you need us, even if it is just for a little chat.
Thank you!  
from the Diverse Travel Team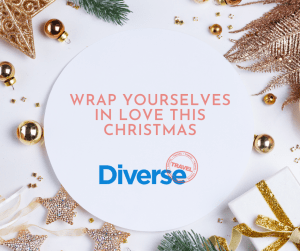 Looking Ahead
It's an ever-changing situation out there but for those of you still able to travel, there are some great deals to be had.
Give your Diverse team member a call for details on 01473 852002 when you are ready.
info@diversetravel.co.uk