An upscale yet down-to-earth resort in South Ari Atoll.
Vilamendhoo is an excellent value for money dive resort and an ideal base for a Maldives diving holiday. It's a relaxed and laid-back dive resort offering the requisite white-sand beach, excellent spa, over-the-water villas, eat-all-you-want buffet spread and bars serving sun-downers and an a la carte restaurant. From Vilamendhoo, dive the house reef or boat to other dive locations. 
Overview
2 pools, fitness centre, Duniye spa, fitness centre, Internet café, watersports, diving, 2 buffet restaurants (eat-all-you-want), 'Asian Wok' a la carte over-the-water restaurant, Hot Rock Restaurant, Sunset Bar, 3 'optional' á la carte choices, 4 bars.
Rooms
Choice of 184 villas, air con, private porch with furniture, safe, mini bar, complimentary tea/coffee, free high speed broadband Internet connection, open air bathroom, rain shower, beach towels.
Dive Info
Other Resorts
Book your diving holidays with the experts. Fantastic offers from the Diverse Travel team for you!
TRUK LAGOON
LIVEABOARD OFFER
16 – 23 September 2023
Book 6 – 1 goes for FREE
GRENADA BOUTIQUE RESORT
HUGE DISCOUNTS
7 – 15 July 2021
from JUST £1425pp
MALDIVES LUXURY RESORT
UNLIMITED DIVING
10 – 19 August 2021
from JUST £2125pp
MALDIVES PARADISE
RESORT OFFER
17 – 26 August 2021
from JUST £2195pp
MALDIVES LUXURY
LVEABOARD OFFER
11 – 19 September 2021
from JUST £1975pp
MALDIVES FLAGSHIP
LIVEABOARD OFFER
25 September – 03 October 2021
from JUST £2025pp
MALTA DIVING 
RESORT OFFER
31 October – 07 November 2021
from JUST £845pp
LANZAROTE DIVING
RESORT OFFER
29 November – 06 December 2021
from JUST £695pp
MALDIVES BOUTIQUE
LIVEABOARD OFFER
04 – 12 December 2021
from JUST £1775pp
Insights, recommendations and dive experiences from our team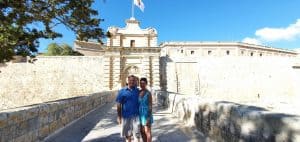 Blog
Simon and Katy head on to Malta for the second part of their trip to the Maltese Islands. After just two days on Gozo, Katy
Read More