Kuredu is the perfect resort for those looking for a luxurious relaxing beach holiday, with a myriad of on-site facilities to keep every member of your party entertained! 
A white-sand beach almost encircles the island where there is a host of activities from a spa, to 6-hole golf course, 4 pools and 9 bars to choose from.
Kuredu consists of 4 smaller areas, each with their own international buffet restaurants.  3 additional a la carte restaurants offer a special dining experience.  For adults seeking a more exclusive retreat, the Sangu Villas offer a peaceful vibe with a stunning SPA.  
Diving is with ProDivers who give a first class diving programme to more than 60 dive sites.   Snorkelers, and divers, will love the large house reef where a tank service is available.
Overview
Hotel Services/Facilities:  4 pools; Large main pool, children's pool, Sangu Infinity Pool (exclusive for guests staying in the Sangu Water Villas), 'O' Pool (exclusive for guests staying in the Beachfront 1 Bedroom Villa's). 6 hole golf course, cricket pitch, football.  Beach volleyball, tennis, badminton, billiards, darts and bicycle hire. Water sports centre including canoes, kayaks, paddle boards, catamarans, windsurfing and kiteboarding. Parasailing, water-skiing, wakeboarding, banana boat rides, and speedboat excursions.  Duniye Spa, gym and yoga. 
Food, Beverage & Entertainment Facilities: Full board meal plan with optional All-Inclusive and All Inclusive Gold upgrades available. Each area has its own main buffet restaurant and there are 3 further à la carte restaurants (Italian, Japanese and a grill), serving a range of international and local cuisine. 9 bars serving a large range of different rums, vodkas, gins, wine and cocktails.
Weekly evening entertainment includes parties, cultural dance shows and movies.  Regular live music, pool parties, DJs, a disco and their infamous 'White Night Party'.  For the little ones there is Max's Mermaids & Pirates kids' club.
Rooms
Dive Info
Other Resorts
Book your diving holidays with the experts. Fantastic offers from the Diverse Travel team for you!
TRUK LAGOON
LIVEABOARD OFFER
16 – 23 September 2023
Book 6 – 1 goes for FREE
CROATIA DIVING
RESORT OFFER
06 – 13 August 2021
from JUST £549pp
MALTA DIVING
RESORT OFFER
13 – 20 August 2021
from JUST £940pp
LANZAROTE DIVING
RESORT OFFER
06 – 13 September 2021
from JUST £765pp
GRENADA DIVING 
RESORT OFFER
22 – 29 September 2021
from JUST £1425pp
COZUMEL (MEXICO) DIVING 
RESORT OFFER
13 – 20 September 2021
from JUST £1525pp
MALTA DIVING 
RESORT OFFER
06 – 13 October 2021
from JUST £945pp
RED SEA DIVING
LIVEABOARD OFFER
13 – 20 January 2022
from JUST £845pp
BAHAMAS DIVING
LIVEABOARD OFFER
04 -13 February 2022
from JUST £2750pp
BALI AND KOMODO PACKAGE
LIVEABOARD OFFER
08 – 18 May 2023
from JUST £2985pp
MALDIVES BOUTIQUE
LIVEABOARD OFFER
22 – 29 May 2022
from JUST £1625pp
Insights, recommendations and dive experiences from our team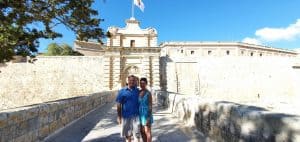 Blog
Simon and Katy head on to Malta for the second part of their trip to the Maltese Islands. After just two days on Gozo, Katy
Read More