Truk Liveaboard Holiday Offer
Book 6 Divers and 1 Goes FREE! 
Fascinated by wrecks? Always dreamed of diving Truk Lagoon? Grab your buddies and book your places on this amazing offer – JUST £2750pp* with one FREE – or share the free place and pay just £2290pp*!  
Treat yourself and your buddies to 7 nights aboard the fabulous Truk Odyssey and one of you goes FREE!
Boat Dates:
16 – 23 September 2023
* Discount is given on boat only, flights will be quoted at the time of reservation and are payable by each member of the party. Local taxes included – Dive Permit is $50pp
Booking deadline:  Sailing is subject to availability
Find out more about Truk Odyssey
Call Diverse Travel on 01473 852002, email us at  info@diversetravel.co.uk or click below.
Book your diving holidays with the experts. Fantastic offers from the Diverse Travel team for you!
TRUK LAGOON
LIVEABOARD OFFER
16 – 23 September 2023
Book 6 – 1 goes for FREE
MALDIVES LUXURY RESORT
UNLIMITED DIVING
10 – 19 August 2021
from JUST £2125pp
MALDIVES LUXURY
LIVEABOARD OFFER
04 – 11 September 2021
from JUST £1650pp
MALDIVES FLAGSHIP
LIVEABOARD OFFER
25 September – 03 October 2021
from JUST £1895pp
MALTA DIVING 
RESORT OFFER
31 October – 07 November 2021
from JUST £810pp
LANZAROTE DIVING
RESORT OFFER
29 November – 06 December 2021
from JUST £695pp
MALDIVES BOUTIQUE
LIVEABOARD OFFER
04 – 12 December 2021
from JUST £1640pp
Insights, recommendations and dive experiences from our team.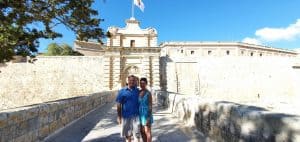 Blog
Simon and Katy head on to Malta for the second part of their trip to the Maltese Islands. After just two days on Gozo, Katy
Read More