With just a couple of days to go until the BIG day, it's time for the Diverse Team to send you a little Christmas message.
Firstly, a huge THANK YOU for sticking with us during these difficult times.
It's been a pleasure and privilege to get back to doing what we do best these last few months.
Thank you for trusting us with your precious holiday plans. Thank you also for your fantastic feedback. We have really enjoyed your emails and phone calls sharing your memories and experiences.
This year, despite the uncertain times, we've launched new destinations and initiatives, and we will be bringing you more of the same next year. More destinations, a greater choice of experiences, expert knowledge, financial security, and the same excellent Diverse Travel customer service as standard.
The Diverse Team wish you a Merry Christmas, and all the best for 2022! We hope that however you spend the festive season it is filled with happiness, peace and good health for you and your loved ones.
Thank you!  
from the Diverse Travel Team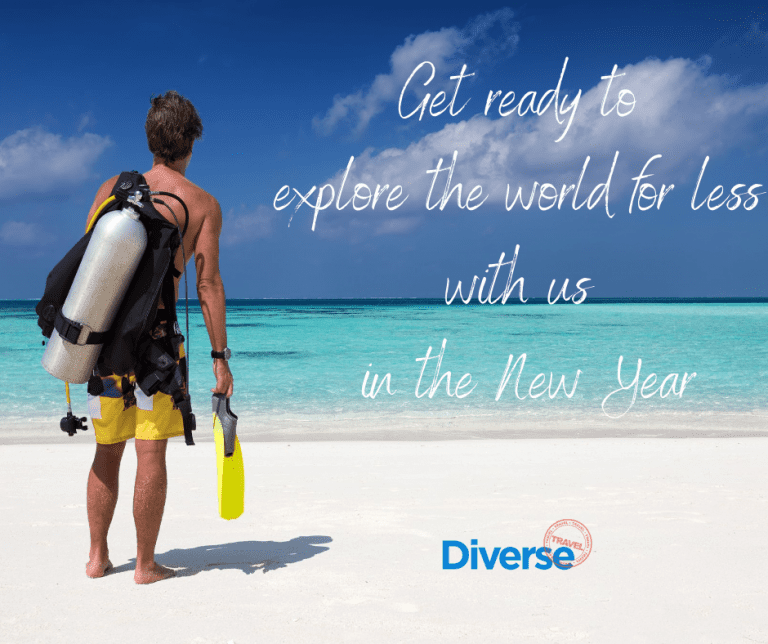 Looking Ahead
Keep an eye out for our special sales news after Christmas, there will be some super fabulous deals to be had! 
Give your Diverse team member a call on 01473 852002
or email info@diversetravel.co.uk whenever you are ready and we will help you find the perfect holiday.
Check out our 'Offers' page right after Christmas to bag yourself a bargain.