The emergence of Covid-19 around the globe has provided us all with an opportunity to fully appreciate the simple things in life; nature and our planet are just a few. As we come out of this pandemic crisis, are we able to contribute to creating a better world for us and our children to live in?  Are we doing all we can to reduce our carbon footprint?
Our commitment to Change
Diverse Travel is committed to reducing the environmental impact of our operation and developing a long-term strategy for sustainable travel.
As a tour operator promoting holidays centred on the natural world, we cannot ignore the fact that travel has environmental consequences. It is time for us to take full responsibility for our environmental and social impacts. We believe that in the 21st Century we all need to strive to become Climate Neutral.
However, this does not mean that we cannot run a tourism business. What it DOES mean is that we have to make some changes to HOW we run our business. 
What changes are we making?
The adage of 'Rome wasn't built in a day' rings true for the task ahead.  We are positive that, by working together with our customers and our partners, we can make a real difference. In our initial twofold approach Diverse Travel is:
Offsetting the carbon and greenhouse gas emissions produced by our operation in the UK
Inviting our customers to take personal responsibility for the carbon footprint of their holidays
How will Diverse Travel make these changes?
We are excited to launch our new carbon offsetting scheme by partnering with ClimateCare, and founding member of the International Carbon Offset Alliance (ICROA).  You can find out more about ClimateCare below. 
This is the first step towards achieving our aim of Climate Neutral company status.  ClimateCare gives us the tools to calculate our carbon footprint from activities such as daily commuting, office energy and waste output, dive show attendance and international travel.  Under this scheme, we have offset all possible carbon and greenhouse gas emissions from our operation.  We will continue to monitor our emissions to ensure that we are doing everything we can.
We are also reviewing our daily working practice, offering a flexible work from home approach, continuing online team meetings, and reducing consumption of paper and plastic.

How can you – our customers – do your bit?
Nature-based tourism provides many benefits ; it helps to protect natural wonders and sustains livelihoods in local communities. Unfortunately, tourism also contributes negatively to the environment.  Reducing your carbon footprint helps to reduce the environmental cost of your travel and increase the positive benefits.
Being a responsible global citizen does not mean never getting on a plane and going on holiday. Let's face it, holidays are very important. We all need a break from the stresses and challenges of everyday life.  When you are on holiday you leave your worries behind and create memories for the future;  whether that be diving into the ocean, soaking up the sun on a beach or experiencing a spot of culture. Diverse Travel can offer a number of ways to help you reduce your footprint.
Increase the duration of your holiday
Many of our customers take two one-week holidays to the Red Sea each year, but how about taking one two-week holiday instead? It is still fourteen nights of holiday in total, but the difference is that you only need to take (and pay for!) for two flights, not four. That simple change alone would save 50% of your flight carbon emissions for the equivalent number of days away. Wouldn't such a small change to the way you take your holidays make you feel you have done the right thing for the planet?
Even a two-week trip still emits carbon though, so what about that? This is where carbon offsetting comes in. When you fly (or drive to work), you are (or rather the process is) emitting carbon. Diverse Travel now offers you a way to help offset those emissions from your next dive holiday.
Carbon offsets are a tool that can be used to do even more to reduce your carbon footprint. They are basically a trade. You emit carbon in one area and purchase an offset – carbon credits – that will reduce carbon somewhere else.
We promise that you will be amazed at just how little it will cost to offset your next dive holiday booked through Diverse Travel.
Example: A one-week holiday onboard Emperor Elite in the Red Sea with flights to Marsa Alam would be a voluntary donation of just £14.79!  
You don't need to offset Diverse Travel's emissions – we've already done that and achieved Climate Aware Company status.
Offsetting with Diverse Travel and Emperor Divers
We have chosen Emperor Divers as our launch partner.
Initially only Diverse Travel holiday packages with Emperor Divers will be eligible for the scheme but don't worry,  all Diverse Travel holidays are planned to follow soon!
Emperor Divers have also committed to releasing their own carbon offset scheme in the coming weeks to allow all divers, onboard or daily diving, the chance to follow your lead.
To celebrate this wonderful partnership, we have a special deal to help make it even easier – and even better value – to reduce your number of flights but get the same number of warm water dives in. If you book two liveaboard trips to run on consecutive weeks in the same destination, you will get an extra 5% off both trips (as well as save yourself a whole flight ticket!)
Email our expert team today to book your extended holiday quoting 'Emperor Back-to-Back'.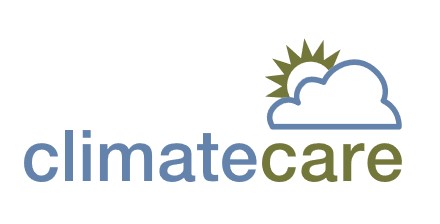 Why offset through ClimateCare?
We have done our homework on choosing our environmental responsibility partner and Diverse Travel is launching our carbon offsetting scheme through leading climate and sustainable development experts ClimateCare. They are currently ranked the number one B Corp in the UK
ClimateCare is a Profit With Purpose business which works with forward-thinking organisations.  Helping them turn their climate responsibilities into positive outcomes. Since 1997, ClimateCare and its partners have cut over 43 million tonnes of CO2 and improved 41 million lives around the world.
ClimateCare's award-winning team use their extensive experience to design, structure, finance for, and deliver impactful projects around the world. ClimateCare develops cost-efficient, high impact, Climate+Care programmes to tackle poverty, improve health, and protect the environment. The carbon offset credits from Diverse Travel's operation and holidays will be used to support these projects worldwide.
Do you have some questions? Call the Diverse Travel team today on 01473 852002. Let us help you plan your next dive holiday adventure and help the environment at the same time.