Red sea dive resort, Marsa ALAM
Marsa Alam is a great location for both novices and experienced divers.
Marsa Alam Dive Resort on the Red Sea offers very wide range of dive experiences, from classic dive holidays to snorkelling on a wreck near to shore, enjoying underwater photography on a house reef, snorkelling with dolphins, diving with turtles or even an occasional dugong. There are also incredible offshore hard-coral fields and dramatic walls.
Dive Centre
Emperor Divers is a reputable dive operator in Marsa Alam Red Sea Dive Resort. Established in 1992 and with a reputation for combining a highly professional, safe and organised service with a warm welcome, friendliness and a sense of fun.
Three different dive packages options are available, which can also be mixed-and-matched:
Hard boat – full day trips on large, comfortable boats, with lunch served on board. This trip is the one to choose if you want to access a wide diving area and enjoy a relaxing cruise and sunbathing.
RIB diving – get to the dive and back, fast. A good option if you want to mix diving with family time.
Unlimited house reef diving – like taking your time rather than be guided? Taking underwater photos? Take this option! But remember to take your buddy too. PADI and SSI Dive courses are available, with the added comfort of being able to do training dives directly off the resort's beach or jetty.
Après Dive
Unlike the larger resorts of Hurghaha and Sharm El Sheikh, Marsa Alam is tiny so the town's après dive is almost non-existent, but most resorts have their own dining, shopping and entertainment options. If you fancy a night outside your resort, you'll find some decent bars and restaurants on the waterfront in a pleasant setting at Port Ghalib, which is the departure and return point for the dive boats.
Flights & Transfers
A weekly direct flight leaves from Gatwick. Flight time from the UK is approximately 5 hours. Transfer from airport to hotel is between 10 minutes to 1 hour (or possibly more) depending on your choice of hotel and its proximity to the airport, but many popular hotels are within 15 minutes. Alternatively Hurghada Airport offers more UK flight options. Generally ticket prices to Hurghada are cheaper flying directly into Marsa Alam Red Sea Dive Resort.
Flight time from the UK is approximately 5 hours. Transfer time is approximately 3 hours.
Emperor Divers, our chosen dive centre, is located at the Marina Lodge Hotel in Port Ghalib.  Day boats are moored right on the jetty with access to a house reef directly from the beach. Should you choose another hotel in Port Ghalib, Emperor Divers offers free transfers.
Where to stay in Marsa Alam
Radisson Individuals Marina Resort Port Ghalib
Set in an attractive location in the heart of the marina, Radisson Individuals Marina Resort offers a wide variety of facilities in a modern yet relaxing atmosphere.
Star Rating: 5*
Number of Rooms: 285
Distance to Dive Centre: 5 mins
Distance to Airport: 5km
Pickalbatros Oasis at Port Ghalib Resort
With an enviable waterfront location, the Pickalbatros Oasis at Port Ghalib resort caters to all tastes with a range of restaurants, private beaches and vibrant décor.
Star Rating: 5*
Number of Rooms: 346
Distance to Dive Centre: 3 mins
Distance to Airport: 5km
Our Safe Payment Guarantee
Diverse Travel is a Member of the Travel Trust Association (TTA), part of The Travel Network Group. This means that when you book your holiday with us, we give you a guarantee that 100% of your money is protected against our or our suppliers' failure, under our ATOL.
Because we're not a mass tourism company, you'll get a highly personalised service. Think of us as your personal travel consultant – don't be shy, ask us for anything and leave the rest to us.
Book your diving holidays with the experts. Fantastic offers from the Diverse Travel team for you!
INDONESIA LUXURY DIVING
RESORT OFFER
Now – 30 June 2022
NO SINGLE SUPPLEMENT
RED SEA DIVING
LIVEABOARD OFFER
16 – 23 June 2022
NOW from JUST £900pp!!
CARIBBEAN DIVING
LIVEABOARD OFFER
Various Dates
NOW from JUST £1335pp
LEMBEH DIVING
RESORT OFFER
15 – 23 September 2022
NOW from JUST £1635pp
INDONESIA DIVING
LIVEABOARD OFFER
11 – 18 October 2022
NOW from JUST £2145pp
Insights, recommendations and dive experiences from our team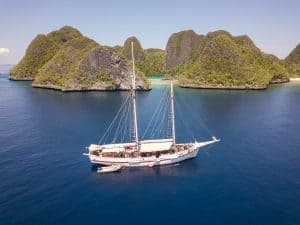 Blog
Welcome back to Diver's Paradise  Indonesia sits at the very heart of the Coral Triangle – the epicentre of the world's marine biodiversity. A country
Read More