Pickalbatros Oasis Port Ghalib
Enviable waterfront location, the Pickalbatros Oasis Port Ghalib caters to all.
Catering to all dive holidays and tastes it's a resort with a range of restaurants, private beaches and vibrant décor. Situated in the heart of Port Ghalib and close to the Marina and Emperor Divers' centre, this is a great choice for both diving and relaxation.
Overview
Hotel Services/Facilities: The hotel is built around a beautiful (heated) swimming pool with a children's section and there is a private beach, both with plenty of sun loungers and parasols. Play a game of tennis, billiards, table tennis and mini golf, or relax in the Spa managed by Six Senses Spa & Wellness. There is also a library, children's playground and a resident animation team to keep guests active and entertained.
Food, Beverage & Entertainment Facilities: Experience the many flavours of North Africa and the Middle East at Souq Al Hana, a buffet style restaurant set up as a traditional Egyptian market with different cuisine featured in each of its four corners. Mediterranean meals are served in Cardamom restaurant. There is also a choice of bars and a cocktail lounge.
Rooms
Dive Info
Other Hotels
Book your diving holidays with the experts. Fantastic offers from the Diverse Travel team for you!
INDONESIA LUXURY DIVING
LIVEABOARD OFFER – EMPEROR HARMONI
Book by 30th September
FROM £1995pp
MALTA DIVING
RESORT OFFER
28 September – 05 October 2022
NOW from JUST £975pp
MALDIVES BOUTIQUE  DIVING
LIVEABOARD OFFER
10 – 18 September
NOW from JUST £1925pp
RED SEA DIVING
LIVEABOARD OFFER
11 – 18 November 2022
NOW from JUST £1255pp
RED SEA DIVING
LIVEABOARD OFFER
05 – 12 January 2023
NOW from JUST £1035pp
Insights, recommendations and dive experiences from our team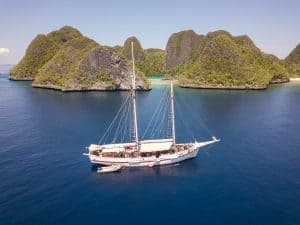 Blog
Welcome back to Diver's Paradise  Indonesia sits at the very heart of the Coral Triangle – the epicentre of the world's marine biodiversity. A country
Read More