Fantastic diving and ancient traditions
Situated just 9 degrees above the Equator, Yap surrounded by nearly 90 miles of barrier reef. Famous for its resident manta rays, these islands are steeped in local history and traditions. Originally called the 'Island of Stone Money' you can still see the huge stone discs around the islands; these are still used today for major transactions between villagers.
Today, divers are drawn to this tropical paradise the year round for manta ray experience, sharks, reefs and walls. With a choice of over 35 known dive sites and fewer than 100 hotel rooms on the entire Island, you are almost certain to be the only divers at your dive site; a truly personal experience.
A trip to Micronesia is only complete with a visit to explore the wonders of Yap, above and below the water.
With over 30 known dive sites and very few divers, it's likely you will be the only ones at your dive site.
Mi'l Channel is more than the 'home of mantas'; it's classified as one of the top dive destinations in the world.
Encounters with grey reef, blacktip and whitetip reef sharks are an 'almost' guarantee.
Critter diving! And here the diversity of the smaller reef inhabitants never ceases to surprise guests.
Flights & Transfers
The most convenient and direct route is via Manila with onwards flights to Yap via Guam. Total flight time is approximately 24-27 hours and we highly recommend breaking your journey in Manila.
There are several airlines offering good deals to Manila including Etihad, Emirates and Cathay Pacific, all with generous baggage allowances. Flights from Manila to Yap are operated by United Airlines via Guam on a weekly Saturday service.
With regular flights, Yap is well placed to offer excellent combination opportunities with both Truk and Palau; speak to us for more details and advice.
Transfers within Yap take approximately 30 minutes.
Best places to stay to be close to the action. 
Manta Ray Bay Resort & Yap Divers
The Manta Ray Bay Resort is a dedicated dive resort with its rooms delightfully decorated with an underwater theme.
Star Rating: 4*
Number of Rooms: 35
Distance to dive centre: onsite
Distance to Airport: 30 mins by car 
Our Safe Payment Guarantee
Diverse Travel is a Member of the Travel Trust Association (TTA), part of The Travel Network Group. This means that when you book your holiday with us, we give you a guarantee that 100% of your money is protected against our or our suppliers' failure, under our ATOL.
Because we're not a mass tourism company, you'll get a highly personalised service. Think of us as your personal travel consultant – don't be shy, ask us for anything and leave the rest to us.
Book your diving holidays with the experts. Fantastic offers from the Diverse Travel team for you!
INDONESIA LUXURY DIVING
RESORT OFFER
Now – 30 June 2022
NO SINGLE SUPPLEMENT
RED SEA DIVING
LIVEABOARD OFFER
16 – 23 June 2022
NOW from JUST £900pp!!
CARIBBEAN DIVING
LIVEABOARD OFFER
Various Dates
NOW from JUST £1335pp
LEMBEH DIVING
RESORT OFFER
15 – 23 September 2022
NOW from JUST £1635pp
INDONESIA DIVING
LIVEABOARD OFFER
11 – 18 October 2022
NOW from JUST £2145pp
Insights, recommendations and dive experiences from our team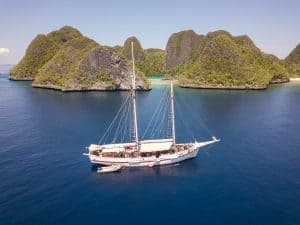 Blog
Welcome back to Diver's Paradise  Indonesia sits at the very heart of the Coral Triangle – the epicentre of the world's marine biodiversity. A country
Read More