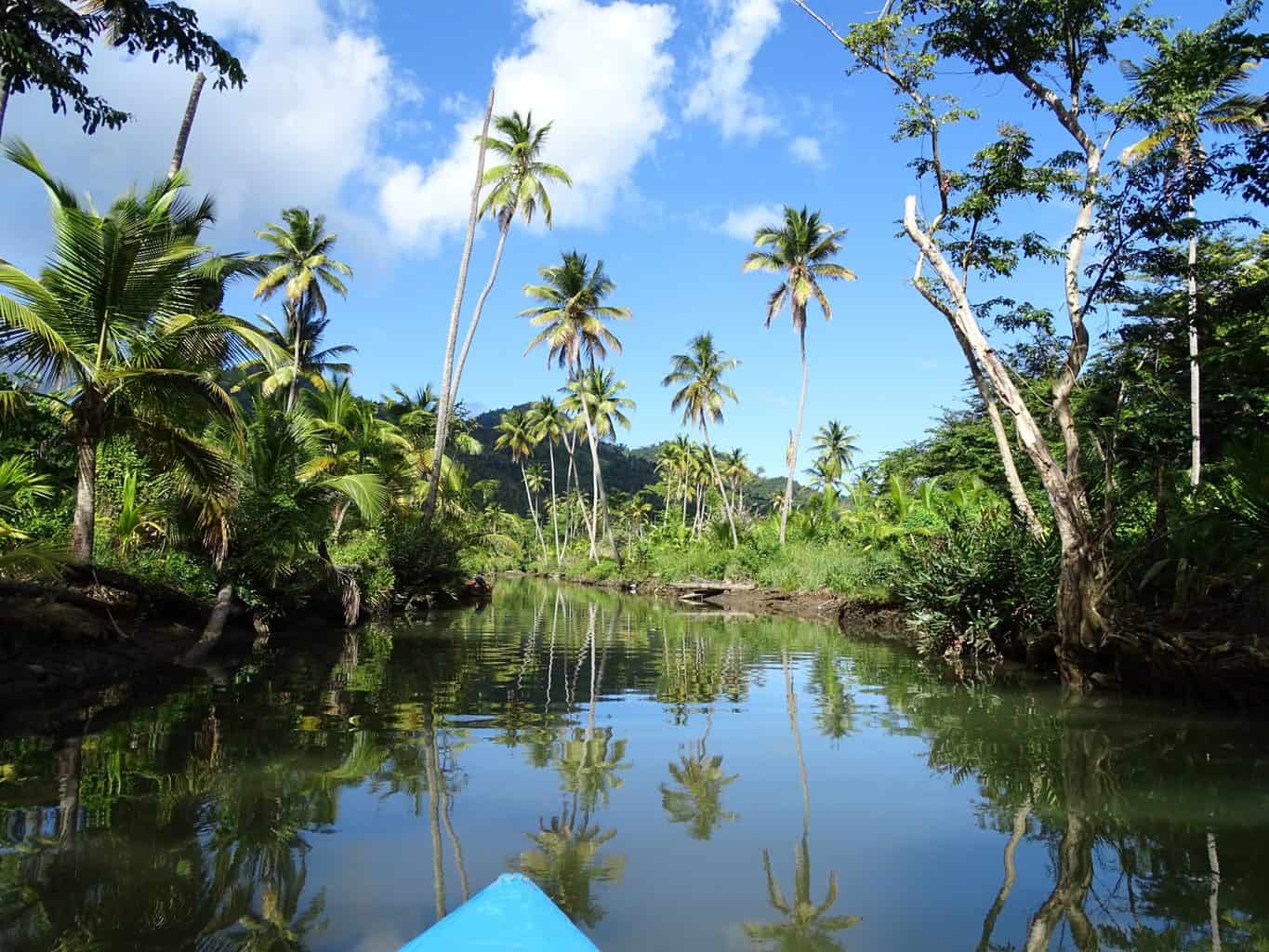 Dominica dive resort, Portsmouth
Portsmouth is a great location for divers and adventure lovers alike.
Divers can explore caves, swim-throughs, volcanic vents and coral gardens with seahorses, flying gurnards, and batfish.   Adventure lovers are spoilt for choice with many magnificent forest reserve hiking trails, horse riding and waterfalls. 
Discover the diverse flora, fauna and abundant birdlife amongst the majestic mountainous landscape.
Dive Centre
Run by Virginie and Rémi Granger,  Cabrits Dive is a super friendly PADI 5 Star Dive Centre with a great reputation for running a very sleek operation.   You are met with a smile and treated like an old friend from the offset.  The centre is very well organised with plenty of space for all your kit, teaching areas and even plenty of equipment for sale, should you need to replace anything. 
Most dive sites are within a short and scenic boat ride within the Cabrits National Park and the historic Prince Rupert Bay.  The centre has two custom built dive boats offering daily diving.
Choose from morning or afternoon departures (1 or 2 tank dives).  Night dives and guided shore dives are also available.  Nitrox is available at an extra charge.
Après Dive
Set on Prince Rupert Bay, Portsmouth is Dominica's second largest town.  Right on the doorstep is the amazing Cabrits National Park –  1300 acres of tropical forest, wetlands, coral reefs, wildlife treasures and hiking trails. Take a lazy boat ride along the stunning Indian River with its beautiful trees and enjoy a bit of bird spotting as you go.  The rum tasting station that greets you at the end of your boat ride is a favourite part of the day.
Numerous day trips and sightseeing tours can be arranged on dry days or to complement your scuba diving.
Please ask us for more information.
Flights & Transfers
International flights from the UK connect to the island via surrounding hubs in Antigua and Barbados. The most popular route for travellers from the UK is via Barbados.
It is also possible to arrive in Dominica via a ferry transfer from Guadeloupe and Martinique (two hours) and St Lucia (four hours) but flights are generally preferred.
Flight time from the UK to Barbados is approximately 9 hours, with a 1 hour onward flight to Dominica.  Barbados is a wonderful place to break your journey. Transfer from Dominica Airport to your hotel is approximately 1 hour. 
Cabrits Dive Centre is Dominica's only PADI 5 star dive centre and the only dive centre located in the North of the island.  Specialising in small group diving you are guaranteed a personal service.
Where to stay in Portsmouth
A boutique style hotel with magnificent ocean views overlooking the colonial town of Portsmouth. A quiet piece of paradise.
Star Rating: 3*
Number of Rooms: 5
Distance to Dive Centre: 5 minutes
Distance to Airport: 34km
Cabrits Resort & Spa Kempinski
A hidden away 5* luxury resort with an array of superb leisure facilities and culinary experiences.  The resorts ethos strikes a natural balance between land and sea.
Star Rating: 5*
Number of Rooms: 151
Distance to Dive Centre: 5 minutes
Distance to Airport: 34km
Our Safe Payment Guarantee
Diverse Travel is a Member of the Travel Trust Association (TTA), part of The Travel Network Group. This means that when you book your holiday with us, we give you a guarantee that 100% of your money is protected against our or our suppliers' failure, under our ATOL.
Because we're not a mass tourism company, you'll get a highly personalised service. Think of us as your personal travel consultant – don't be shy, ask us for anything and leave the rest to us.
Book your diving holidays with the experts. Fantastic offers from the Diverse Travel team for you!
INDONESIA LUXURY DIVING
LIVEABOARD OFFER – EMPEROR HARMONI
Book by 30th September
FROM £1995pp
MALTA DIVING
RESORT OFFER
28 September – 05 October 2022
NOW from JUST £975pp
MALDIVES BOUTIQUE  DIVING
LIVEABOARD OFFER
10 – 18 September
NOW from JUST £1925pp
RED SEA DIVING
LIVEABOARD OFFER
11 – 18 November 2022
NOW from JUST £1255pp
RED SEA DIVING
LIVEABOARD OFFER
05 – 12 January 2023
NOW from JUST £1035pp
Insights, recommendations and dive experiences from our team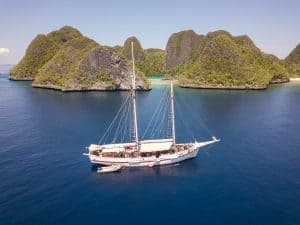 Blog
Welcome back to Diver's Paradise  Indonesia sits at the very heart of the Coral Triangle – the epicentre of the world's marine biodiversity. A country
Read More