Breath taking views of Portsmouth, the Caribbean Sea, and Cabrits National Parks
Hotel the Champs offers a boutique style accommodation with a personal welcome from the friendly team.  Ideally located for hiking the highest mountain in the Eastern Caribbean, in the Morne Diablotins National Park.  The Cabrits Dive centre is just 5 minutes drive away and offers multiple boat departures each day.
A perfect choice for those seeking holidays full of natural beauty, diving and adventure on the Nature Island Dominica
Overview
Hotel Services/Facilities:  Perched on the hillside with a top floor restaurant with stunning views over Caribbean with a pool, hot tub and sun loungers. Enjoy sunset yoga classes, an in-room massage, or relax on the veranda with a cocktail while you watch the sunset.
Food, Beverage & Entertainment Facilities:  The panoramic ocean view restaurant serves a made to order breakfast, lunch and daily fresh home made evening meals. Fridays are pizza night and Saturdays the chef prepares a fine dining menu. Guests have a choice to dine at the leisure deck, the pool deck or on their balcony. The full service bar offers a complete variety of wines, champagne, and cocktails. Free Wi-Fi is available.
Rooms
Dive Info
Book your diving holidays with the experts. Fantastic offers from the Diverse Travel team for you!
TRUK LAGOON
LIVEABOARD OFFER
16 – 23 September 2023
Book 6 – 1 goes for FREE
CROATIA DIVING 
RESORT OFFER
22 – 29 September 2021
from JUST £595pp
BONAIRE DIVING 
RESORT OFFER
22 – 29 September 2021
from JUST £1365pp
LANZAROTE DIVING 
RESORT OFFER
26 September – 03 October 2021
from JUST £795pp
GRENADA DIVING 
RESORT OFFER
06 – 13 October 2021
from JUST £1425pp
BARBADOS DIVING 
RESORT OFFER
05 – 12 October 2021
from JUST £1795pp
MALTA DIVING
RESORT OFFER
09 – 16 October 2021
from JUST £765pp
MALTA DIVING 
RESORT OFFER
03 – 10 November 2021
from JUST £755pp
AQABA (JORDAN) DIVING
RESORT OFFER
09 – 16 November 2021
from JUST £945pp
RED SEA DIVING
LIVEABOARD OFFER
20 – 27 January 2022
from JUST £785pp
MALDIVES LUXURY
LIVEABOARD OFFER
07 – 15 May 2022
from JUST £1695pp
Insights, recommendations and dive experiences from our team.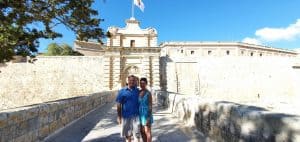 Blog
Simon and Katy head on to Malta for the second part of their trip to the Maltese Islands. After just two days on Gozo, Katy
Read More