Red Sea Photo Trip with Paul 'Duxy' Duxfield
North & Easy with Duxy | 24 June – 02 July 2022 / 'Open Deck' Red Sea
Duxy will be leading his popular Red Sea liveaboard trip in 2022, offering relaxed flexibility and personal advice on photo, video, processing and production.
At the forefront of underwater photography and travel for many years, Duxy brings with him a light-hearted take on the diving world and how it has changed the way we now take underwater photographs and video. He combines his time helping people to choose and use cameras, housings, strobes and lenses, escorting trips and running workshops around the world.
Designed to showcase some of the highlights of the Northern Red Sea at a relaxed pace whether diving or snorkeling, this trip is ideal for both divers and non-divers. It's also the best time of year for dolphin spotting and the world class fish schooling event at Ras Mohamed.
You will spend more time moored at each location and less time travelling from dive site to dive site; perfectly designed for the divers who like to take things easy, the photo enthusiasts looking for more dive time to capture that perfect photo opportunity or for non-divers looking to soak up the scenery, both below and above the water.
The open deck policy at certain dive sites on these trips mean you can simply relax and sunbathe or grab your snorkel or dive gear whenever you want to hit the water.
Enjoy the breath-taking scenery as you sail across to well-known areas such as Sha'ab El Erg, two of the world's best dive sites including Ras Mohamed National Park (Shark and Yolanda reefs) and the wreck of the Thistlegorm, breath-taking schools of glass fish on the wreck of the Dunraven and the colourful coral gardens on the islands of Tiran.
This itinerary allows non-divers have the chance to experience an 'introductory dive'. Our experienced guides will select the best spots to dive, snorkel and swim in each location and to suit local conditions, marine life opportunities and your skill.
'Open Deck' diving will be available on at least three days during your week – dive with your buddy between 6am to 6pm at times that suit you.  All teamed with the usual high levels of service from Emperor Divers.
Price from just £1599 per person based on sharing a twin cabin including:
Direct flights from London to Hurghada with 20kgs baggage
7 nights in shared cabin
3 meals a day, soft drinks, red wine with dinner
6 days' diving, guide, 12ltr tank & weights, Marine Park fees and port departure fees
Free Nitrox
More information on Emperor Asmaa
Booking deadline: Subject to availability – alternative departure airports available at a supplement
Call Diverse Travel on 01473 852002 or email info@diversetravel.co.uk.
Book your diving holidays with the experts. Fantastic offers from the Diverse Travel team for you!
TRUK LAGOON
LIVEABOARD OFFER
16 – 23 September 2023
Book 6 – 1 goes for FREE
CROATIA DIVING 
RESORT OFFER
22 – 29 September 2021
from JUST £595pp
BONAIRE DIVING 
RESORT OFFER
22 – 29 September 2021
from JUST £1365pp
LANZAROTE DIVING 
RESORT OFFER
26 September – 03 October 2021
from JUST £795pp
GRENADA DIVING 
RESORT OFFER
06 – 13 October 2021
from JUST £1425pp
BARBADOS DIVING 
RESORT OFFER
05 – 12 October 2021
from JUST £1795pp
MALTA DIVING
RESORT OFFER
09 – 16 October 2021
from JUST £765pp
MALTA DIVING 
RESORT OFFER
03 – 10 November 2021
from JUST £755pp
AQABA (JORDAN) DIVING
RESORT OFFER
09 – 16 November 2021
from JUST £945pp
RED SEA DIVING
LIVEABOARD OFFER
20 – 27 January 2022
from JUST £785pp
MALDIVES LUXURY
LIVEABOARD OFFER
07 – 15 May 2022
from JUST £1695pp
Insights, recommendations and dive experiences from our team.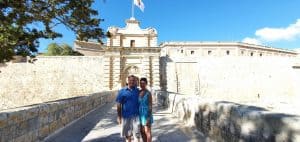 Blog
Simon and Katy head on to Malta for the second part of their trip to the Maltese Islands. After just two days on Gozo, Katy
Read More