MALDIVES Liveaboards Holidays
LUXURY LIVEABOARD HOLIDAYS TO MALDIVES
MV Emperor Leo is a one-of-a-kind luxury liveaboard in the Maldives, striking the perfect balance between the relaxing surface side and adrenalin-pumping dives. Leo is a modern liveaboard for today's discerning diver.
The FREE places below relate to the 'boat space' and do not include flights.
5 pay full price – 1 free
10 pay full price – 2 free
15 pay full price – 3 free
20 pay full price – 4 free
Overview
Boat Specs
Itineraries
Other Boats
Schedule & Available Spaces
Book your diving holidays with the experts. Fantastic offers from the Diverse Travel team for you!
TRUK LAGOON
LIVEABOARD OFFER
16 – 23 September 2023
Book 6 – 1 goes for FREE
MALDIVES LUXURY RESORT
UNLIMITED DIVING
10 – 19 August 2021
from JUST £2125pp
MALDIVES LUXURY
LIVEABOARD OFFER
04 – 11 September 2021
from JUST £1650pp
MALDIVES FLAGSHIP
LIVEABOARD OFFER
25 September – 03 October 2021
from JUST £1895pp
MALTA DIVING 
RESORT OFFER
31 October – 07 November 2021
from JUST £810pp
LANZAROTE DIVING
RESORT OFFER
29 November – 06 December 2021
from JUST £695pp
MALDIVES BOUTIQUE
LIVEABOARD OFFER
04 – 12 December 2021
from JUST £1640pp
Insights, recommendations and dive experiences from our team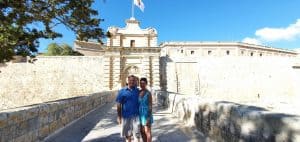 Blog
Simon and Katy head on to Malta for the second part of their trip to the Maltese Islands. After just two days on Gozo, Katy
Read More