Excepteur sint occaecat cupidatat non proident sunt inculpa qui officia deserunt
This is one of Africa's oldest and iconic game reserves, located along the north-east border of South Africa. Its sheer size of almost 20000 sq km.
Hluhluwe iMfolozi Game Reserve
Lying in the beautiful geography of eastern South Africa, this is the oldest protected reserve in Africa that became world-renowned in the 50s and 60s.
Our Safe Payment Guarantee
Diverse Travel is a Member of the Travel Trust Association (TTA), part of The Travel Network Group. This means that when you book your holiday with us, we give you a guarantee that 100% of your money is protected against our or our suppliers' failure, under our ATOL.
Because we're not a mass tourism company, you'll get a highly personalised service. Think of us as your personal travel consultant – don't be shy, ask us for anything and leave the rest to us.
Book your diving holidays with the experts. Fantastic offers from the Diverse Travel team for you!
INDONESIA LUXURY DIVING
RESORT OFFER
Now – 30 June 2022
NO SINGLE SUPPLEMENT
RED SEA DIVING
LIVEABOARD OFFER
16 – 23 June 2022
NOW from JUST £900pp!!
CARIBBEAN DIVING
LIVEABOARD OFFER
Various Dates
NOW from JUST £1335pp
LEMBEH DIVING
RESORT OFFER
15 – 23 September 2022
NOW from JUST £1635pp
INDONESIA DIVING
LIVEABOARD OFFER
11 – 18 October 2022
NOW from JUST £2145pp
Insights, recommendations and dive experiences from our team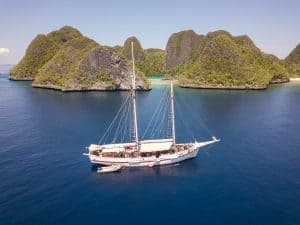 Blog
Welcome back to Diver's Paradise  Indonesia sits at the very heart of the Coral Triangle – the epicentre of the world's marine biodiversity. A country
Read More