Camel Dive Club & Hotel is an award-winning divers' hotel ideally located in the central pedestrian area of Naama Bay. The Hotel is two minutes' walk from Na'ama Bay's main sandy beach and ten minutes' walk from the jetty.  With a well-known dive centre and plenty of high quality facilities on site, Camel Hotel offers everything you need for the perfect dive holiday in Sharm El Sheikh.
Overview
Hotel Services/Facilities: Swimming pool, free Wi-Fi in public areas and luggage store, laundry service, emergency doctor on call and an on-site dive clothing and accessories shop, Camel Tribe. Guests also have complimentary use of sun loungers, parasols and beach towels at the lovely sandy beach which is situated a 2 minute walk from the Hotel.
Food, Beverage & Entertainment Facilities: Camel Hotel offers a wide choice of places to eat and drink. The award-winning Tandoori Indian restaurant offers dinner by candlelight in the main courtyard. Pomodoro restaurant serves full breakfast, buffet lunch, and a dinner menu which features Italian inspired cuisine and grilled specialties, including home-made pizza and pasta, as well as a snack menu. Terrace Café 'Vanilla' offers homemade Italian ice cream, pastries and daily baked bread. The famous Camel Bar is a popular meeting point with a full dinner and drinks menu, shisha pipes, plus DJ, live sports, karaoke and live music.
Rooms
Dive Info
Other Hotels
Book your diving holidays with the experts. Fantastic offers from the Diverse Travel team for you!
TRUK LAGOON
LIVEABOARD OFFER
16 – 23 September 2023
Book 6 – 1 goes for FREE
CROATIA DIVING
RESORT OFFER
06 – 13 August 2021
from JUST £549pp
MALTA DIVING
RESORT OFFER
13 – 20 August 2021
from JUST £940pp
LANZAROTE DIVING
RESORT OFFER
06 – 13 September 2021
from JUST £765pp
GRENADA DIVING 
RESORT OFFER
22 – 29 September 2021
from JUST £1425pp
COZUMEL (MEXICO) DIVING 
RESORT OFFER
13 – 20 September 2021
from JUST £1525pp
MALTA DIVING 
RESORT OFFER
06 – 13 October 2021
from JUST £945pp
RED SEA DIVING
LIVEABOARD OFFER
13 – 20 January 2022
from JUST £845pp
BAHAMAS DIVING
LIVEABOARD OFFER
04 -13 February 2022
from JUST £2750pp
BALI AND KOMODO PACKAGE
LIVEABOARD OFFER
08 – 18 May 2023
from JUST £2985pp
MALDIVES BOUTIQUE
LIVEABOARD OFFER
22 – 29 May 2022
from JUST £1625pp
Insights, recommendations and dive experiences from our team.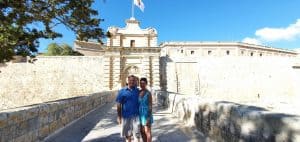 Blog
Simon and Katy head on to Malta for the second part of their trip to the Maltese Islands. After just two days on Gozo, Katy
Read More