Camel Dive Club & Hotel is an award-winning divers' hotel ideally located in the central pedestrian area of Naama Bay. The Hotel is two minutes' walk from Na'ama Bay's main sandy beach and ten minutes' walk from the jetty.  With a well-known dive centre and plenty of high quality facilities on site, Camel Hotel offers everything you need for the perfect dive holiday in Sharm El Sheikh.
Overview
Hotel Services/Facilities: Swimming pool, free Wi-Fi in public areas and luggage store, laundry service, emergency doctor on call and an on-site dive clothing and accessories shop, Camel Tribe. Guests also have complimentary use of sun loungers, parasols and beach towels at the lovely sandy beach which is situated a 2 minute walk from the Hotel.
Food, Beverage & Entertainment Facilities:Camel Hotel offers a QR code menu system for the restaurant and bars. The Pomodoro restaurant serves full a la carte breakfast, buffet lunch, and a dinner menu which features Italian inspired cuisine and grilled specialties, including home-made pizza and pasta, as well as a snack menu. Terrace Café 'Vanilla' offers homemade Italian ice cream, pastries and daily baked bread. The famous Camel Bar is a popular meeting point with a full dinner and drinks menu, shisha pipes, plus DJ, live sports, karaoke and live music.
Rooms
Dive Info
Other Hotels
Book your diving holidays with the experts. Fantastic offers from the Diverse Travel team for you!
INDONESIA LUXURY DIVING
LIVEABOARD OFFER – EMPEROR HARMONI
Book by 30th September
FROM £1995pp
MALTA DIVING
RESORT OFFER
28 September – 05 October 2022
NOW from JUST £975pp
MALDIVES BOUTIQUE  DIVING
LIVEABOARD OFFER
10 – 18 September
NOW from JUST £1925pp
RED SEA DIVING
LIVEABOARD OFFER
11 – 18 November 2022
NOW from JUST £1255pp
RED SEA DIVING
LIVEABOARD OFFER
05 – 12 January 2023
NOW from JUST £1035pp
Insights, recommendations and dive experiences from our team.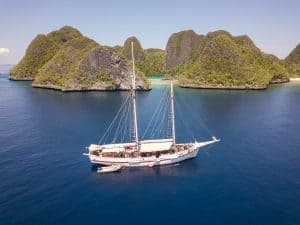 Blog
Welcome back to Diver's Paradise  Indonesia sits at the very heart of the Coral Triangle – the epicentre of the world's marine biodiversity. A country
Read More