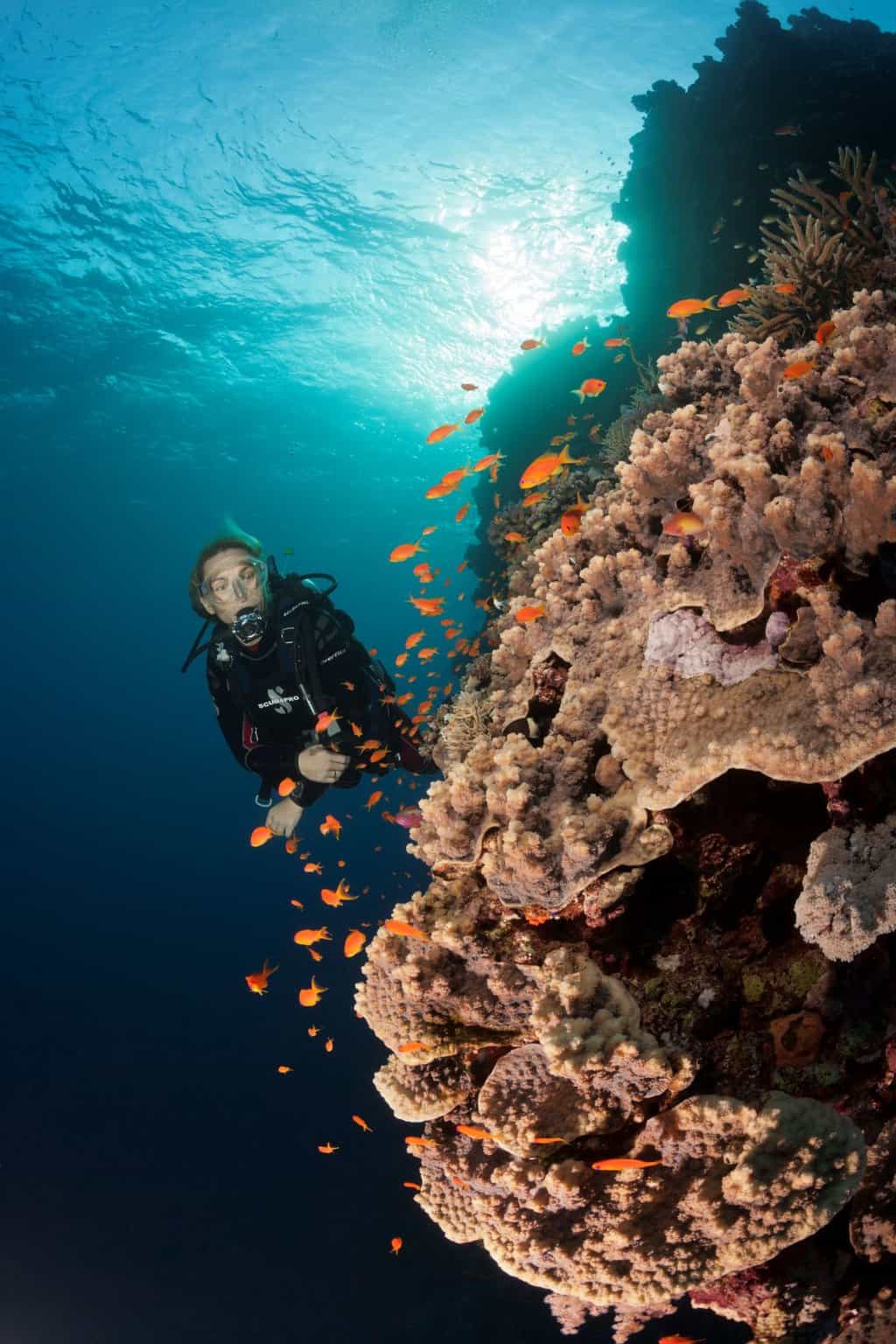 The spectacularly beautiful desert landscape of Dahab with the Sinai mountains as its backdrop offers access to some of the best alternative diving in Egypt. Diving is generally undertaken by foot, small Rib, Camel, Donkey or 4 wheel drive, with an occasional Hard boat to reach the farther away sites.
Dahab is relatively small by Egyptian standards as a resort, the larger area of Dahab which is a collective term for the three original Bedouin settlements of Masbat/Asalah in the northern part, Mashraba to the south, with slightly more facilities and infrastructure and south of this is the area of Medina where the world famous lagoon is located, a great area for Watersports in general.

Dahab means Golden in Arabic and it is well thought that the name of the area takes its name from the Golden beaches.

The Dive area of Dahab is mainly coastal and is made up of many sites including a few examples in the Southern Area – Umm Sid features abundant fish life and a variety of reef structures which are all in exceptional condition as the site was not dived as frequently in the past as others in Dahab.

The Caves – Once in the water the cave is directly below you from the access point and on both the left and right side you will find a shallow reef. The reef that circles the cave is just as attractive as the cave itself with both soft and hard corals being abundant. Here you will often spot large groupers, scorpionfish and morays with a tiger shark spotted on a number of occasions.

Did you know? The Lagoon in Dahab is man made, during the 1960s and 70's fisherman rested lobster pots close the shore and over time sad built up and created the lagoon, which has been in tact now for over 40 years.
Dive Centre
Exploring Dahab Diving
The Sinai's majestic mountains disappear into the blue to form spectacular ocean trenches. These are home to a variety of marine mammals. Twisted rocks and crevices hide tiny gems of life just waiting to be discovered, with everything to tease the most avid photographer.
Diving levels: Beginners, intermediates, expert divers
Would suit: Singles, couples, groups.
Notable for: Easy access to dive sites, less crowded and more relaxed than other Red Sea rivals, underwater photography, diving variety and some challenging diving.
Our dive partners in Dahab are Sinai Divers, H2O divers and Nesima. Whether you plan to dive every day, learn to dive or take your diving qualifications to the next level, you'll feel well looked after by our teams of local instructors and guides
Learn to dive – A full range of courses is available including DSD, PADI OWD and Referrals.
Shore diving – Guided shore dives available.
Boat diving – Occasional to reach outer area dive sites.
Snorkelling – Many shallow sites suitable for snorkelling.
Local dive sites – Easy access to the many sites
Drop-off, as well as numerous pinnacles and pristine coral gardens to explore.
Flights & Transfers
Sharm el Sheikh has several weekly UK flights. Flight time from the UK is approximately 5 hours. Transfer time from Sharm el Sheikh Airport to Dahab is about 1 hour 20 minutes
Whether you are looking for a family run Villa or a boutique hotel,  or
something a little more luxurious, we have tried them all and offer a selection of the very best Dahab holidays
Built in an Arabesque style with Bedouin influence the Nesima Resort is perfectly located close to Dahab town
Star rating: 4*
Number of rooms: 51
Distance to dive centre: on-site
Distance to airport: 1 hour 15 mins
Swiss Inn Resort Dahab occupies a prime location on a wide stretch of Dahab's lagoon beach.
Star Rating: 5*
Number of Rooms: 150
Distance to Dive Centre: on-site
Distance to airport: 1 hour 15 mins
Because we're not a mass tourism company, you'll get a highly personalised service. Think of us as your personal travel consultant – don't be shy, ask us for anything and leave the rest to us.
Book your diving holidays with the experts. Fantastic offers from the Diverse Travel team for you!
INDONESIA LUXURY DIVING
LIVEABOARD OFFER – EMPEROR HARMONI
Book by 30th September
FROM £1995pp
MALTA DIVING
RESORT OFFER
28 September – 05 October 2022
NOW from JUST £975pp
MALDIVES BOUTIQUE  DIVING
LIVEABOARD OFFER
10 – 18 September
NOW from JUST £1925pp
RED SEA DIVING
LIVEABOARD OFFER
11 – 18 November 2022
NOW from JUST £1255pp
RED SEA DIVING
LIVEABOARD OFFER
05 – 12 January 2023
NOW from JUST £1035pp
Insights, recommendations and dive experiences from our team.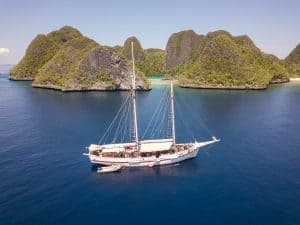 Blog
Welcome back to Diver's Paradise  Indonesia sits at the very heart of the Coral Triangle – the epicentre of the world's marine biodiversity. A country
Read More