True Blue Bay Boutique Resort
A beautifully designed and critically acclaimed hotel, set in landscaped gardens overlooking True Blue Bay.
The resort consists of 62 rooms, apartments and villas all situated on 3 acres of colourful tropical gardens.
With a combination of fine dining and beautiful rooms, with Aquanauts dive centre on site, this makes True Blue Bay Boutique Resort an excellent choice for divers. 
Tucked away in a tranquil bay on the south coast of the island, True Blue Bay Boutique Resort is 10 minutes' drive from the airport and 15 minutes from St Georges.
Divers staying here will be diving with Aquanauts. The dive centre and their dive boats are on site.
Overview
Star Rating: 3 star
Location:  True Blue Bay
Distance to dive centre: On-site
Distance to Airport: Approx. 10 minutes' drive
Number of Rooms: 62
Transfers: Approx. 10 minutes' drive

Hotel Services/Facilities:
The hotel offers four swimming pools and can arrange car hire and local tours. Wireless internet access. Up to 3 hours complimentary childcare is available each day during your stay, with plenty of facilities and activities for the children. True Blue Bay Boutique  Resort also features a yoga studio, gym and the Blue Haven Spa.
Food, Beverage & Entertainment Facilities:
The award winning water's edge Dodgy Dock Restaurant and Lounge Bar, offers bar food and relaxed entertainment from 11 a.m., serving great drinks with magnificent sunsets.
Aquanauts dive centre is on site, next door to a yacht marina with opportunities to book boat charters, try sailing or kayaking.
Rooms
True Blue Style Rooms
Simple yet elegant, next to the Bay View Pool with charming terraces over-looking the gardens and the bay. Teak furniture and simple colours, offers peaceful surroundings to relax in after a day of fun. King size or twin bedrooms with a/c, fully equipped kitchenette, ceiling fans, phone, cable TV.

Indigo Rooms
Facing the Bay and an enchanting infinity pool. Spacious yet cosy rooms, near the dive centre and marina, with teak furniture and bright Caribbean colours making these rooms very cheerful spaces to relax!
Bay View Rooms
Located near the bay view pool, with stunning views of the gardens and bay.  Decorated in classic Caribbean colours, with beautiful teak furniture. Double or triple occupancy.
Cocoa Pod Suites
Brand new climate-smart two-story suites, bring the charm and magic of the Caribbean indoors. Spacious and bright ground floor with open plan design that including a living-dining area and kitchenette. Upstairs bedroom with king sized bed and luxurious linens. Both floors lead to private balconies with stunning views of the ocean, tropical gardens and the refreshing lap pool.
Tower Suites
These suites are incredibly romantic and private. Spiralling stairs lead to  the suite's own tower, with a plush confi-chair and magnificent panoramic view of the resort and the ocean. An ideal setting to watch the sunset over the Caribbean Sea.

Garden View Suite
Well-appointed, spacious and modern. Enjoy all the comforts of home with plush four post king size bed, a full kitchen with convenient kitchen amenities, a comfy living area and an in room tub, the perfect spot to unwind and relax! The veranda offers a charming view of the vibrant tropical gardens and the stunning Caribbean sunset.
Water Front Suites
Spectacular suites by the water's edge and full of Caribbean comfort and charm. These open plan suites have a living area, kitchen, dining area and spacious balcony. The upper level has a queen sized bed, bathroom with shower and veranda with cosy chairs to sit and enjoy panoramic view of the bay.
Honeybee Suite
An exceptional suite designed for romance. This suite contains a four poster king sized bed, soft and enticing furnishings and fabrics, custom designed décor and exotic tropical fresh flowers. Spacious living area, kitchen, large bathroom with bath and a 360 shower. The suite has a large veranda with stunning views of the Caribbean Sea.
Dive Info
Aquanauts Dive Centre
This PADI 5-star dive centre has two bases in Grenada with a great team of dive masters and instructors. Their main base is at True Blue Bay Boutique Resort and the second is at Spice Island Beach Resort on Grande Anse Beach, a short walk from Blue Horizons Garden Hotel.
Aquanauts operate three fast and comfortable dive boats. Dive groups are small, with a maximum of 8 divers to 1 guide and buddied by experience level. Two tank dives are included every morning with pre-book dive packs. A third day dive can be arranged and Night dives (pay locally). 30% Nitrox is provided FREE of charge for those qualified. Fills of up to 40% are available, at extra charge. Snorkelling trips are available to Grenada's Marine Park (pay locally).
Aquanauts is rebreather friendly and provides all the necessary logistics for the travelling CCR diver.
Other Hotels
Book your diving holidays with the experts. Fantastic offers from the Diverse Travel team for you!
TRUK LAGOON
LIVEABOARD OFFER
16 – 23 September 2023
Book 6 – 1 goes for FREE
GRENADA BOUTIQUE RESORT
HUGE DISCOUNTS
7 – 15 July 2021
from JUST £1425pp
MALDIVES LUXURY RESORT
UNLIMITED DIVING
10 – 19 August 2021
from JUST £2125pp
MALDIVES PARADISE
RESORT OFFER
17 – 26 August 2021
from JUST £2195pp
MALDIVES LUXURY
LVEABOARD OFFER
11 – 19 September 2021
from JUST £1975pp
MALDIVES FLAGSHIP
LIVEABOARD OFFER
25 September – 03 October 2021
from JUST £2025pp
MALTA DIVING 
RESORT OFFER
31 October – 07 November 2021
from JUST £845pp
LANZAROTE DIVING
RESORT OFFER
29 November – 06 December 2021
from JUST £695pp
MALDIVES BOUTIQUE
LIVEABOARD OFFER
04 – 12 December 2021
from JUST £1775pp
Insights, recommendations and dive experiences from our team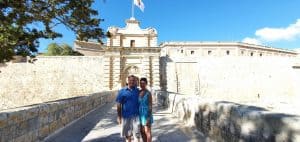 Blog
Simon and Katy head on to Malta for the second part of their trip to the Maltese Islands. After just two days on Gozo, Katy
Read More