Truk, South-West Pacific dive resorts
Blue Lagoon Resort is the perfect choice for those preferring to stay on dry land.
The resort's 54 rooms are built in two-storey blocks and each has a veranda or balcony so you can enjoy the gardens and the WWII relics that still remain in the grounds. The resort has one restaurant offering a variety of dishes and a beach bar where you can sit and watch the sunset with a drink at the end of the day. The resort has a well- equipped dive centre with fast boats to make the furthest reaches of the lagoon just a 55 minute ride away. Technical and rebreather divers are well catered for with 3 dives a day on offer. The Blue Lagoon Resort is a super option for those who wish to experience all that Truk has to offer with a little relaxation mixed in too.
Book your diving holidays with the experts. Fantastic offers from the Diverse Travel team for you!
INDONESIA LUXURY DIVING
LIVEABOARD OFFER – EMPEROR HARMONI
Book by 30th September
FROM £1995pp
MALTA DIVING
RESORT OFFER
28 September – 05 October 2022
NOW from JUST £975pp
MALDIVES BOUTIQUE  DIVING
LIVEABOARD OFFER
10 – 18 September
NOW from JUST £1925pp
RED SEA DIVING
LIVEABOARD OFFER
11 – 18 November 2022
NOW from JUST £1255pp
RED SEA DIVING
LIVEABOARD OFFER
05 – 12 January 2023
NOW from JUST £1035pp
Insights, recommendations and dive experiences from our team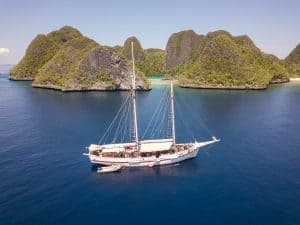 Blog
Welcome back to Diver's Paradise  Indonesia sits at the very heart of the Coral Triangle – the epicentre of the world's marine biodiversity. A country
Read More