Fort Young Hotel and Dive Resort
Colonial architecture meets contemporary style at this waterfront resort in Dominica. 
Stunning views and days filled with diving, snorkelling, kayaking and whale watching await.
Relax by the infinity pool, or venture into the French quarter of the capital city, Roseau with its historic buildings and markets.
The Fort Young Hotel & Dive Resort offers several options for fine-dining and enjoying a relaxing atmosphere with moonlight cocktails.  A perfect choice for whale watching and scuba diving on the Nature Island Dominica
Overview
Hotel Services/Facilities: Perched over the shoreline with a beautiful infinity pool with waterfall, hot tub and sun loungers. On site PADI dive centre, adventure booking centre and duty free shop.  Spa services and yoga offered in your room or on your balcony
Food, Beverage & Entertainment Facilities:  A choice of 2 restaurants; Palisades Waterfront Restaurant serving a-la-carte international and Creole style food and Warner's Bar Restaurant offering smaller plates with a large selection of alcoholic and non-alcoholic beverages.  Jaco's Bar is located at the infinity pool with a sun deck and hot tub for relaxation and breath taking sunsets
Rooms
Dive Info
Book your diving holidays with the experts. Fantastic offers from the Diverse Travel team for you!
TRUK LAGOON
LIVEABOARD OFFER
16 – 23 September 2023
Book 6 – 1 goes for FREE
INDONESIA LUXURY
RESORT OFFER
11 – 19 November 2021
from JUST £2750pp
LANZAROTE DIVING 
RESORT OFFER
29 November – 06 December 2021
from JUST £665pp
RED SEA DIVING
LIVEABOARD OFFER
13 – 20 January 2022
from JUST £845pp
BAHAMAS DIVING
LIVEABOARD OFFER
04 -13 February 2022
from JUST £2750pp
BALI AND KOMODO PACKAGE
LIVEABOARD OFFER
08 – 18 May 2023
from JUST £2985pp
MALDIVES BOUTIQUE
LIVEABOARD OFFER
22 – 29 May 2022
from JUST £1625pp
Insights, recommendations and dive experiences from our team.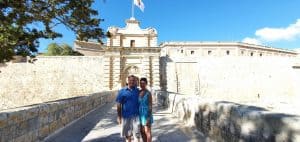 Blog
Simon and Katy head on to Malta for the second part of their trip to the Maltese Islands. After just two days on Gozo, Katy
Read More