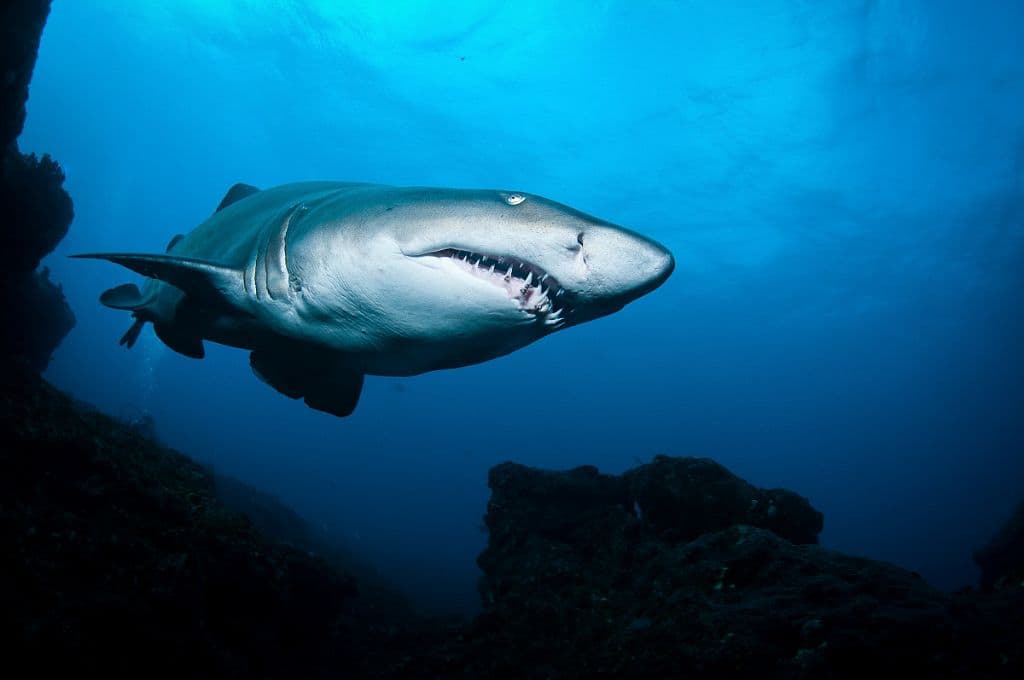 South Africa dive holidays
Rated consistently as one of the world's Top 10 dive sites.
Aliwal Shoal lies off the coast of Umkomaas, a sleepy little town on the East coast and only a short drive south of Durban's King Shaka International Airport.
An adventurous river mouth and surf launch takes you to, arguably, South Africa's 'shark capital' . From May to November ragged tooth sharks congregate, gliding under overhangs, through caves and across the reef in numbers; a diver digging in the sand will often reveal some souvenir teeth. All-year-round  dozens of black tips and the majestic tiger populate the area not to mention large brindle, potato bass, bull, hammerhead, dusky and many turtles.
Topographically fascinating with giant potholes, towering spires, caves, overhangs, walls and sand ripple sections the underwater landscape makes up an incredible underwater dive holiday destination. An added attraction off the northern point is the wreck of the 'Produce', which sank in 1974 and is now home to a couple of very large brindle bass.
Flights & Transfers
Call us now to discuss travel options and package updates 
The reef inhabitants include the large brindle, potato bass, bull, hammerhead, dusky, guitar and white tip sharks, a variety of rays and eels, schools of tropical fish, leafy scorpion fish and many turtles.
Expertly selected accommodation choices, close to the underwater action. 
Agulhas House is home to world famous reef system of the Aliwal Shoal in Umkomaas. A warm welcome awaits scuba divers and shark enthusiasts.
Star Rating: Guest House
Number of Rooms: 14
Distance to dive centre: 1 mile
Distance to Airport: 30 mins by car 
This hotel is the 'Grand Old Dame' of the small seaside village of Umkomaas. Built in 1934, it has been restored to its original colonial glory.
Star Rating: 4*
Number of Rooms: 30
Distance to dive centre: onsite
Distance to Airport: 30 mins by car 
Our Safe Payment Guarantee
Diverse Travel is a Member of the Travel Trust Association (TTA), part of The Travel Network Group. This means that when you book your holiday with us, we give you a guarantee that 100% of your money is protected against our or our suppliers' failure, under our ATOL.
Because we're not a mass tourism company, you'll get a highly personalised service. Think of us as your personal travel consultant – don't be shy, ask us for anything and leave the rest to us.
Book your diving holidays with the experts. Fantastic offers from the Diverse Travel team for you!
INDONESIA LUXURY DIVING
RESORT OFFER
Now – 30 June 2022
NO SINGLE SUPPLEMENT
RED SEA DIVING
LIVEABOARD OFFER
16 – 23 June 2022
NOW from JUST £900pp!!
CARIBBEAN DIVING
LIVEABOARD OFFER
Various Dates
NOW from JUST £1335pp
LEMBEH DIVING
RESORT OFFER
15 – 23 September 2022
NOW from JUST £1635pp
INDONESIA DIVING
LIVEABOARD OFFER
11 – 18 October 2022
NOW from JUST £2145pp
Insights, recommendations and dive experiences from our team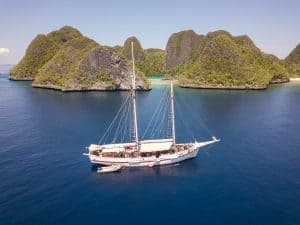 Blog
Welcome back to Diver's Paradise  Indonesia sits at the very heart of the Coral Triangle – the epicentre of the world's marine biodiversity. A country
Read More