Our group involved nine divers including a journalist, the owner of a large UK dive centre, a PADI Course Director and two PADI Master Instructors. We travelled overnight from London Heathrow to Port Sudan via Dubai with Emirates and Fly Dubai.
A four-hour time difference meant we landed in Dubai at 9am local time the next morning. We then had a transit of four hours in Dubai, which was the perfect time as we had to change terminals. The bus and train transfers to get us across Dubai Airport took a good forty minutes. By the time we'd had breakfast and stretched legs it was time to head to the gate for our connection to Port Sudan.
Check-in baggage allowance throughout is 30kg per person with 7kg additional cabin baggage allowance.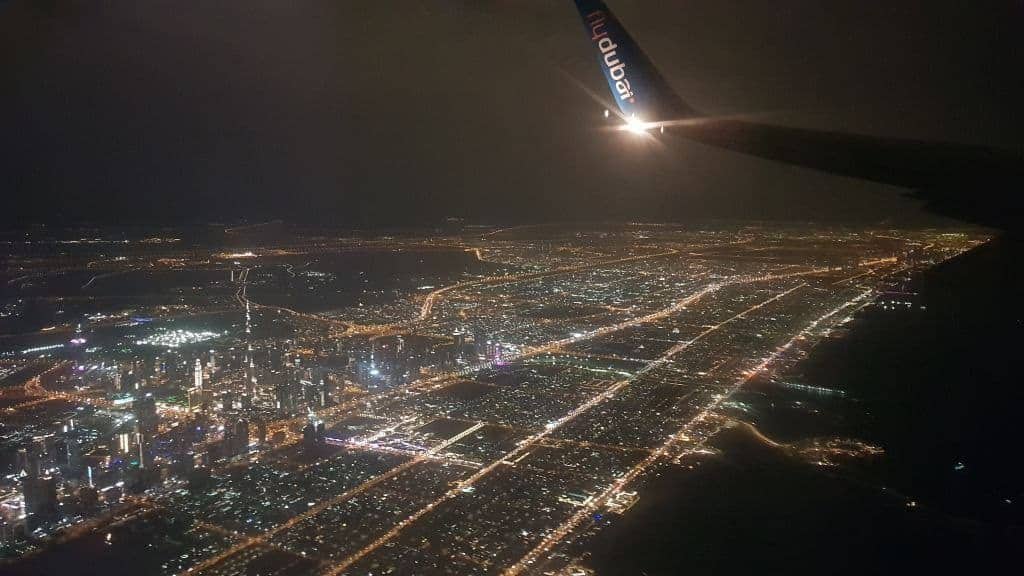 Sudan's diving season is short running from mid-February to early May. Outside of that window it is either too windy or too hot and humid. We were in Sudan from 8 – 15 March and the weather conditions were generally pleasant throughout. There was some wind and chop at the start of the week but the wind dropped and the seas calmed after the first two days. Air temperature was 28-30C with a little humidity. Water temperature at 25-26C. Cary and I both wore 5mm full suits without gloves or hoods and felt comfortable throughout. Currents were very gentle or non-existent on most dives.
Our home for the week was MV Oceanos Safari liveaboard, a large Egyptian-built vessel owned and managed by Egyptian-Belgian couple, Ayman and Angelique. Ayman skippers whilst Angelique guides. Egyptians and Sudanese make up the rest of the crew. We felt that the fact that the boat is managed by the owners themselves worth mentioning as it means they are right on board with the guests.
Oceanos is a large boat at 39m in length and a wide beam. This extra width is most noticeable in the cabins, which have plenty of floor and storage space. One of the nicest aspects is walk-in showers in every cabin meaning the rest of the ensuite bathroom is dry. Another nice touch is the individual reading light by each bed. There are twelve cabins in total accommodating up to twenty-four guests. All are air-conditioned as is the elegant dining room on the main deck and the salon/briefing room on the upper deck. There is a well-arranged dive deck and large dive platform with comfy seated areas on the bow and on the upper deck where there is a bar. The flying deck at the top is huge and offers sunbathing on bean-bag loungers.
Diving off Oceanos was either directly from the boat itself or from its two large RIBs, each powered by twin outboard 85HP engines. These are fitted with central tank racks and also dive ladders making getting back on board straightforward even when the surface conditions were more wavy. During our week the boat had a full-house with 23 divers and one non-diver. Angelique guided one RIB of 12 guests whilst guide, Momo, took care of the other guests. Nitrox is available and 15L cylinders can be pre-booked (additional charges apply for both). We dived Nitrox throughout** with fills usually at 32%. Analysers are available. We took our own SMBs as well as torches for night/wreck penetration dives and would recommend that all divers do the same. The liveaboard is equipped with all the safety, navigation and communications facilities one would expect of a modern liveaboard e.g. life rafts, fire extinguishers, life jackets, sat nav etc. However, please note that there is no mobile signal in Port Sudan nor when on the boat.
** The first 'check' dive is conducted on air.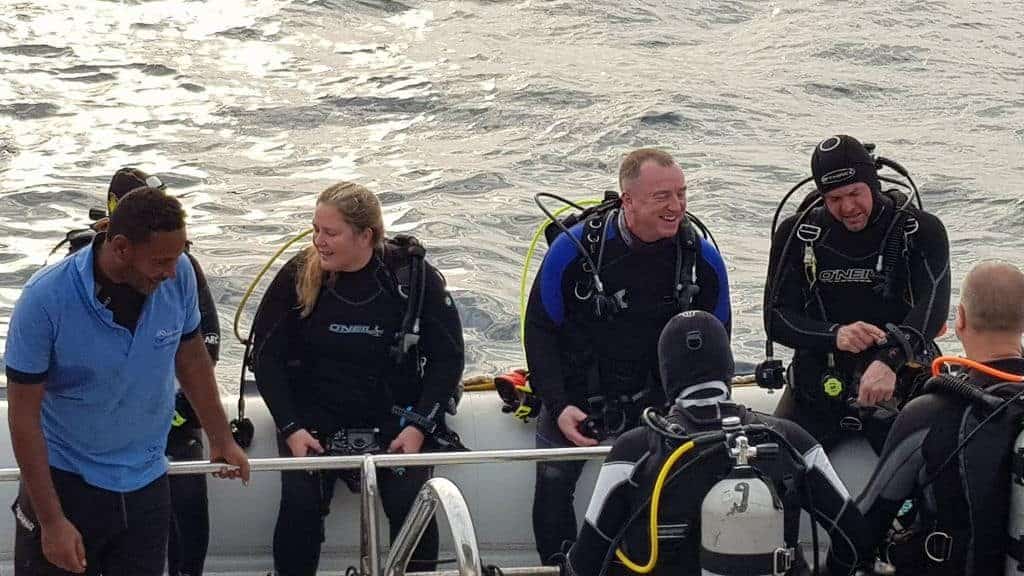 Our route was the classic 'Mythical Sudan', which takes in sites both to the North and South of Port Sudan. Due to the weather conditions the decision was made to head north first. After a check-dive at Shaab Umbria we headed straight up to the famous Shaab Rumi in search of sharks and home to the iconic Jacques Cousteau underwater habitat, the Precontinent II (also called Conshelf II). Shaab Rumi was the northernmost point on our route; from there we turned south to Sanganeb Reef heading to the Suakin reef system to the south of Port Sudan before finally heading back in a northerly direction to Port Sudan where we dived the world-famous Umbria Wreck at Wingate Reef.
Scuba Diver Magazine will soon publish a detailed article covering our trip so this report will not go into detail about the diving we experienced, rather we'll give a short summary of our diving experience:
Port Sudan is a 'real place'. By this we mean that it's not there for the tourists. It exists for trade. Landing here brings this point into clear view as the most obvious thing you notice from your airplane window is … nothing. It is the Red Sea with that familiar and comforting view of the coastline running north to south; desert on one side, azure blue sea on the other and extensive fringing reefs as far as the eye can see. However, not one resort or hotel in sight!
This is truly an away-from-the-crowds destination. Throughout the week we counted twelve liveaboards but most of the time there would be just two or three boats sharing large reefs of several kilometres in length. On two days we had the whole reef to ourselves without any other boats on the horizon. Angelique confirmed there are about a dozen boats operating in Sudan. Compare this with the 200-plus boats to the North of Egypt. Of course, getting to Port Sudan, plus the high visa fee and local taxes, puts this destination in a different price bracket to Egypt; about an additional £500 a week, but it's clear that the additional cost and the non-direct flight has resulted in greatly reduced tourist numbers. Sudan is completely 'dry' meaning alcohol is not sold and it is illegal to be consumed or to bring it into the country.
These factors are not all conducive to the development of tourism; there are no resorts but that means that Sudan offers divers a much greater level of exclusivity than more accessible/tourist-friendly destinations. The effect is obvious underwater; the reefs we dived were pristine and very 'fishy' with regular sightings of schooling fish such as jacks, barracuda and snapper, plus good trevally and tuna sightings. Some in our group said that this alone justifies the higher 'entrance fee' and said they wished to return to dive here at the earliest opportunity.
In addition to those larger fish, the reef fish we saw mirrored those species further north in Egypt, including the trademark Red Sea Anthias in huge numbers around the top of most reefs. Bannerfish, Emperorfish, Triggerfish, Unicornfish, turtles, morays were all spotted aplenty.
We also saw sharks on a few occasions including the odd hammerhead, silky, grey and black-tip. No schooling hammerheads nor huge numbers of sharks but we're reliably informed that on some days these can be seen. Such is nature.
Diving on Cousteau's underwater habitat on Shaab Rumi plateau is, quite simply, unique. We were diving where heroes who inspired us to don scuba – who were at the forefront of our sport – dived and lived for a full month. We entered Cousteau's submarine garage and were able to see their two discarded shark cages covered in coral after more than fifty years below the waves. Personally, Jacques Cousteau was the reason I first gained a fascination with the silent underwater world, so to dive the Precontinent II was, well, a form of 'pilgrimage'.
The reefs of Jumna, Pinacolo, Logan and Ambar in Suakin were fabulously unspoilt and we had some beautiful experiences there including a memorable dive on tiny Pinacolo Reef where we spent the last ten minutes of the dive in the company of a group of large trevally and hundreds of fusiliers.