Tailor-made Red Sea diving holidays
Egypt's Red Sea has everything you need for a perfect diving holidays. Step into crystal clear waters from a luxury liveaboard, well-equipped day boats, or the beach of your resort. On a Red Sea diving holiday you will experience stunning coral reefs teeming with marine life, dramatic caves, drop-offs and famous wrecks.
The regeneration of reefs and wild life over the past years means there's never been a better time to visit. Here at Diverse we've been experiencing Red Sea diving holidays since 2002 – no one knows dive holidays in Egypt's Red Sea better than we do.
What divers love about the Red Sea
What divers say about diving holidays to the Red Sea
"When it comes to diving you can't go wrong in the Red Sea but what you see depends who's guiding you around. Top marks Diverse."
"We learnt to dive and loved every minute. So close to home we've already booked to go back, would love to try a liveaboard"
"If you've been as many times as me you need to be sure you're going to find something you've never seen which is why I always called Holly. She knows I'm a tricky diver and never let's me down." 
The Red Sea Diving Guide
A scuba diving destination with much to offer. 
With water temperatures rarely dropping below 20 degrees C, The Red Sea really is a diver's dream destination. In the winter months, between November and March, you'll probably need a thicker suit, or even a dry suit if you feel the cold, to make pre and post dive a little less chilly. Visit Sharm El Sheik and you can even have your own suit tailor made.
There's also more to Egypt than the Red Sea. At Diverse we specialise in holidays combining The Red Sea with Egypt's other wonders: the Nile, Cairo and much more. 
We have also recently set up specialists trips to destinations such as Petra in… departures are from Sharm El Sheik and take a full day if you don't mind an early start. 
Scuba diving, free diving a watersports in Egypt are all set up around this amazing destination. From Sharm El Sheik in the North to Marsa Alam in the South diving this world class region depends on the scuba diving and holiday experience you are looking for. Here's our in depth guide of the region, where to go and what to see.
Sharm el Sheik – North West
Sharm el Sheik has always been a go to destination for divers across the Blue Planet but with direct flights from the UK coming back online this year, it's due for a resurgence. Read our latest blog for up to date news. 
A long time favourite with British people looking for out of season and winter sun Sharm has something for everyone from resorts for all budget to day diving and liveaboards. With it's legendary fringing reef it makes an excellent holiday for non-divers who can snorkel the crystal clear waters from the shore of from the resorts plentiful day boats.
The Diving
Learn to dive –
Shore diving – can be arranged at
Boat diving – All boat diving departs from Naama Bay so hotels such as:
XYC are perfect for quick and easy transfers
Excellent local dive sites combine with the world famous Ras Mohamed and Tiran, which are only a short boat ride away. There's also specialist day trips to the wrecks of the Thistlegorm,  Million Hope or Dunraven.
Whether you plan to dive every day, learn to dive  or taking your diving qualifications a step further, you'll feel well looked after by our teams of local PADI instructors and guides.
Where to stay
Après Dive
Sharm has probably the most to offer outside of diving. With a variety of nightlife, bars and restaurants this town is a well established holidays destinations used to catering for divers and non divers. 
Getting there
Sharm El Sheik can be reached directly from the UK with Tui or Easyjet or via cities such as Istanbul and Cairo. 
Direct flights make Sharm great value for money and off peak dive holiday deals are among some of the best in the world.
Get in touch with our Sharm dive expert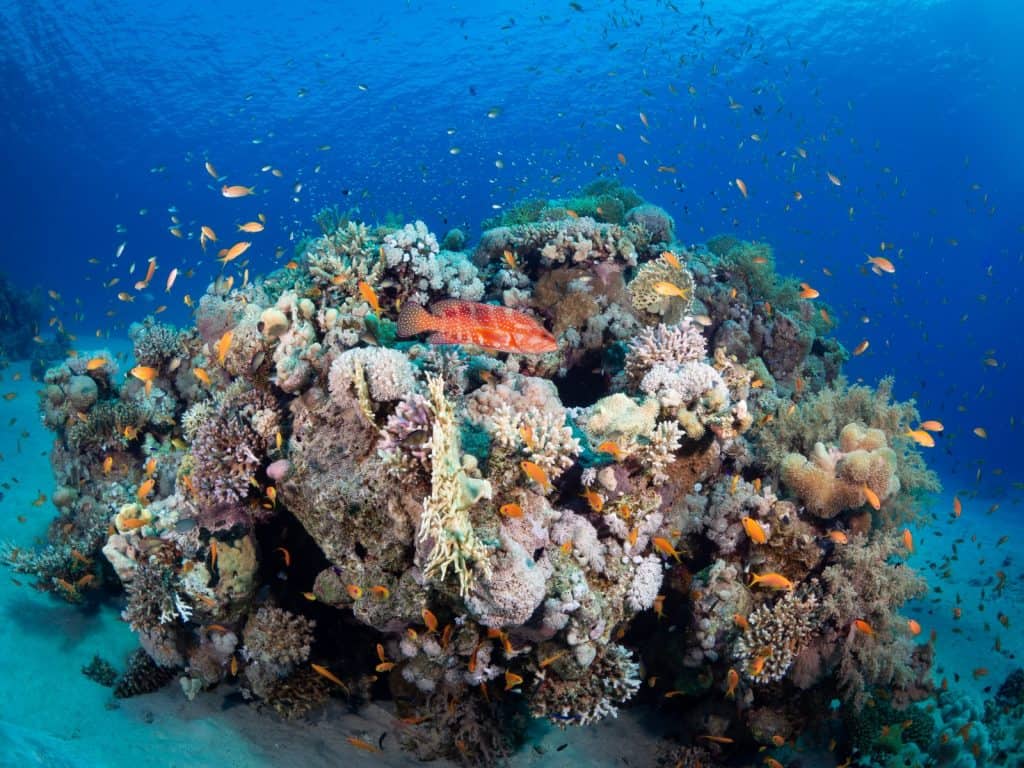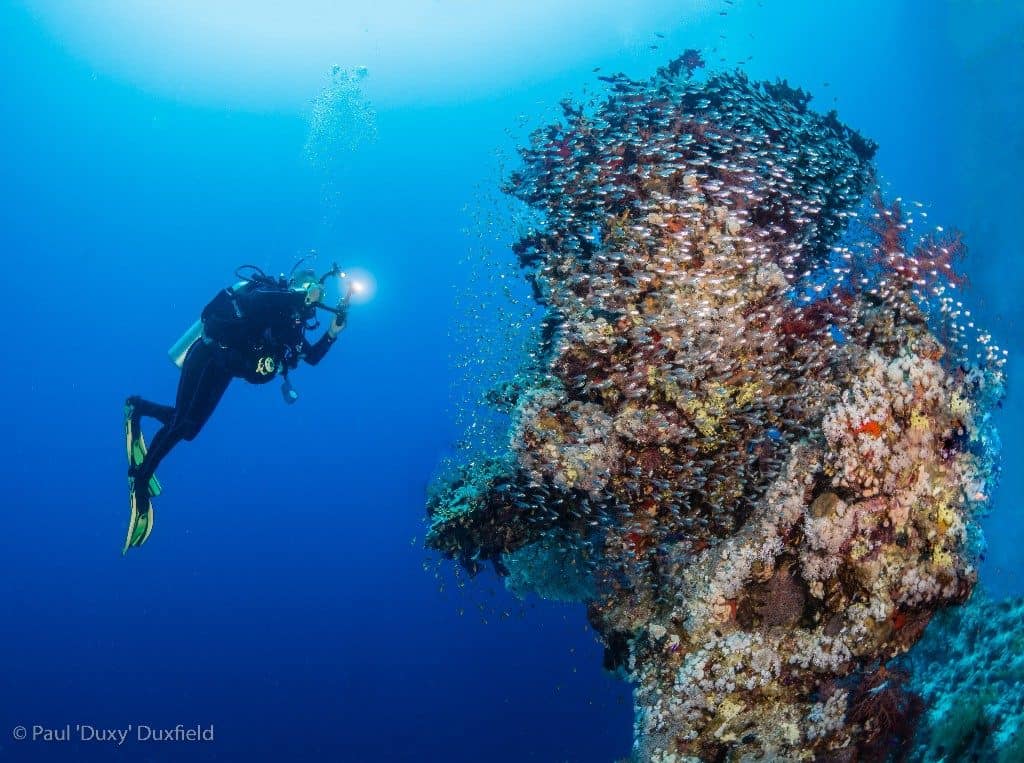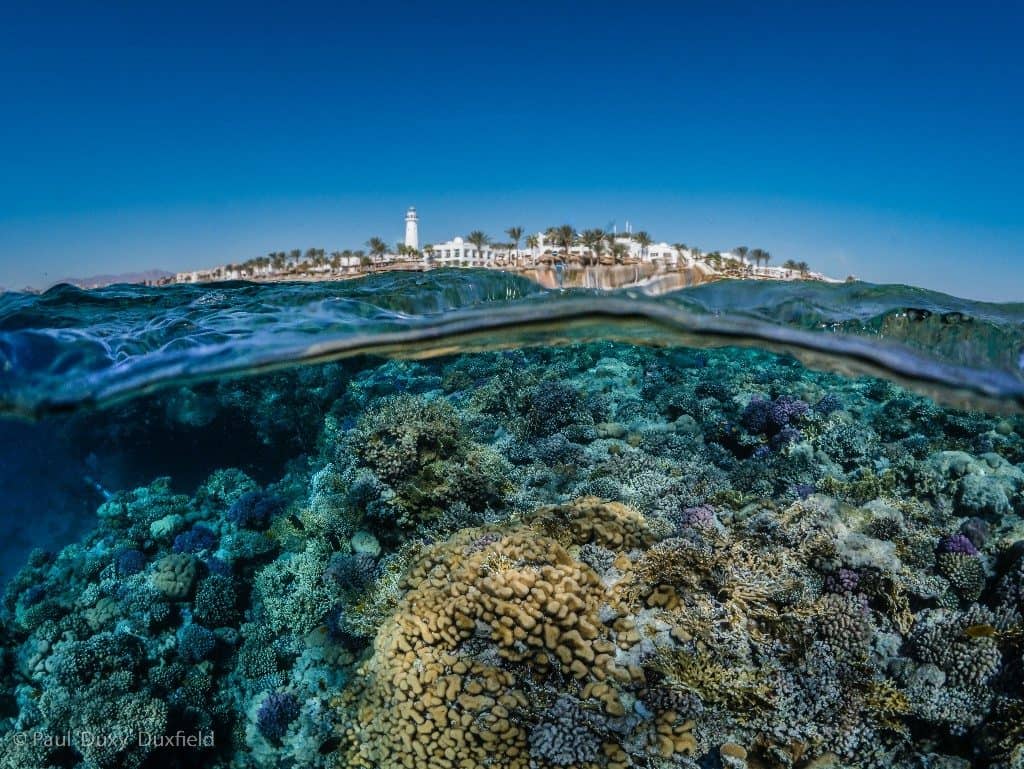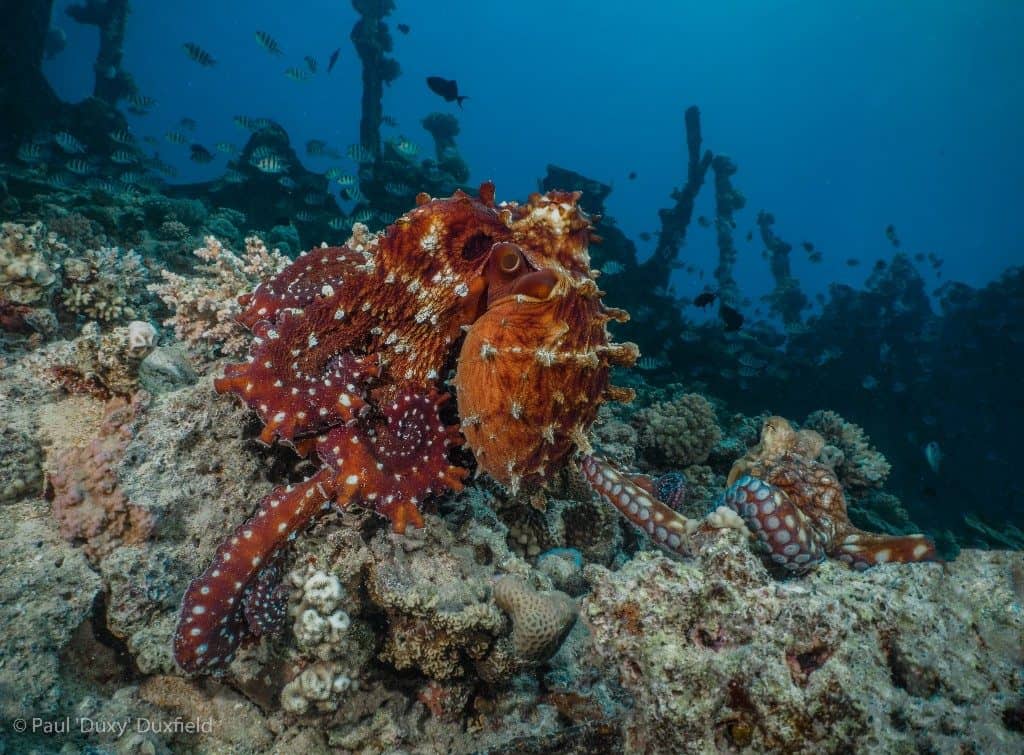 Hurghada Resorts – El Gouna.
El Gouna has so much to offer the diver and non-diver alike: a wide choice of hotels, a golf course, shops, bars, restaurants and dive sites. Nicknamed Little Venice due to the elaborate waterways El Gouna has a marina to stroll around in the evening with many good restaurants and bars.
The Diving
The diving in El Gouna offers a good mix of reef and wreck. Most of the Northern Hurghada dive sites like Sha'ab El Erg, Uum Gamar and Careless can be reached also the four wrecks of Abu Nuhas and on a special trip the famous Thistlegorm wreck and its sister-ship, the Rosalie Moller.
Shore Diving + Course – PADI and SSI Dive courses are available, with the added comfort of being able to do training dives directly off the resort's beach or jetty. For technical divers, Tekstreme@Emperor offers tekkie courses and trips.
Boat diving + Trips –
Oceans Red Sea offers all-inclusive boat excursions. Choose from full or part day trips with family and friends. Snorkel, swim or simply relax on a comfortable boat with a welcoming, professional crew. Trips depart at reasonable times so there's no rush in the morning! The guides are amongst the best in the Red Sea, taking you to amazing sites and sharing useful tips on snorkelling and marine life facts.
Where to stay
Après Dive
The main marina, Abu Tig in downtown El Gouna has restaurants, bars and shops. There are tour desks in most hotels' lobbies where one can book many activities, including kite surfing lessons, desert safaris and day-trips to the temples and the Valley of the Kings in Luxor.
Getting there
Get in touch with our Hurghada dive expert 
Marsa Alam – The South East
Marsa Alam has a very wide range of different in-water experiences to be had, from diving or snorkelling on a shallow wreck near shore, enjoying underwater photography on a house reef, snorkelling with dolphins, diving with turtles or even an occasional dugong, to exploring the incredible offshore hard-coral fields and dramatic walls.
The Diving
Emperor Divers is a reputable dive operator established in 1992 and with a reputation for combining a highly professional, safe and organised service with a warm welcome, friendliness and a sense of fun.
Where to stay
Après Dive
Unlike the larger resorts of Hurghaha and Sharm El Sheikh, Marsa Alam is tiny so the town's après dive is almost non-existent, but most resorts have their own dining, shopping and entertainment options. If you fancy a night outside your resort, you'll find some decent bars and restaurants on the waterfront in a pleasant setting at Port Ghalib, which is the departure and return point for the dive boats.
Getting there
A weekly direct flight leaves from Gatwick. Flight time from the UK is approximately 5 hours. Transfer from airport to hotel is between 10 minutes to 1 hour (or possibly more) depending on your choice of hotel and its proximity to the airport, but many popular hotels are within 15 minutes.
Alternatively Hurghada Airport offers more UK flight options. Generally ticket prices to Hurghada are cheaper flying directly into Marsa Alam.
The three airlines offering flights to Hurghada are Thomas Cook, Thomson and easyJet, all flying from three different airports – Manchester, Gatwick and Birmingham.
Flight time from the UK is approximately 5 hours. The cost of a round-trip transfer from Hurghada Airport to your hotel in Marsa Alam is £21 and transfer time is approximately 3 hours.
Get in touch with our Marsa Alam dive expert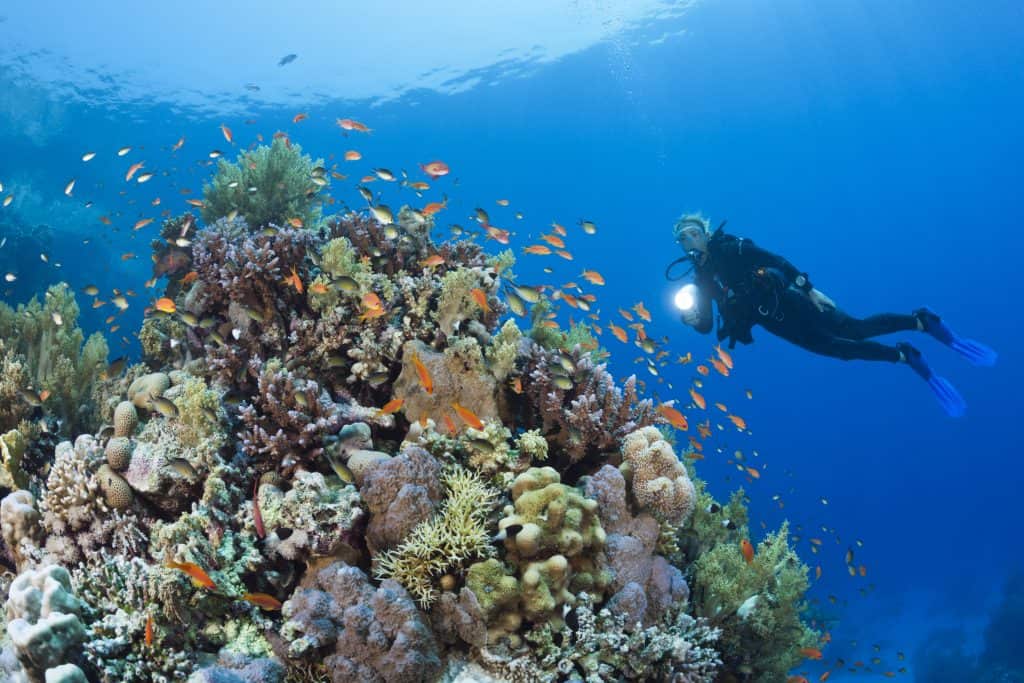 Whether you are looking for a cheap dive getaway or something a little more luxurious, we have tried them all and offer a selection of the very best liveaboards and itineraries
Both learners and experienced divers will love all that Red Sea resort based diving has to offer. Choose from small, boutique hotels to action packed all inclusive's. All with world class diving right on your doorstep.
Book your diving holidays with the experts. Fantastic offers from the Diverse Travel team for you!
MALDIVIAN LUXURY ABOARD EMPEROR EXPLORER
16 – 24 May 2020
NOW from £1785pp
Because we're not a mass tourism company, you'll get a highly personalised service. Think of us as your personal travel consultant – don't be shy, ask us for anything and leave the rest to us.
Love sharks? Can't get enough of wrecks? Maybe you want to experience something new. Our knowledgeable team are here to help you get the best out of your next dive holiday.
Our Safe Payment Guarantee
Diverse Travel is a Member of the Travel Trust Association (TTA), part of The Travel Network Group, the UK's largest consortia of independent travel businesses. This means that when you book your holiday with us, we give you a guarantee that 100% of your money is protected against our or our suppliers' failure, under our ATOL.
Insights, recommendations and dive experiences from our team.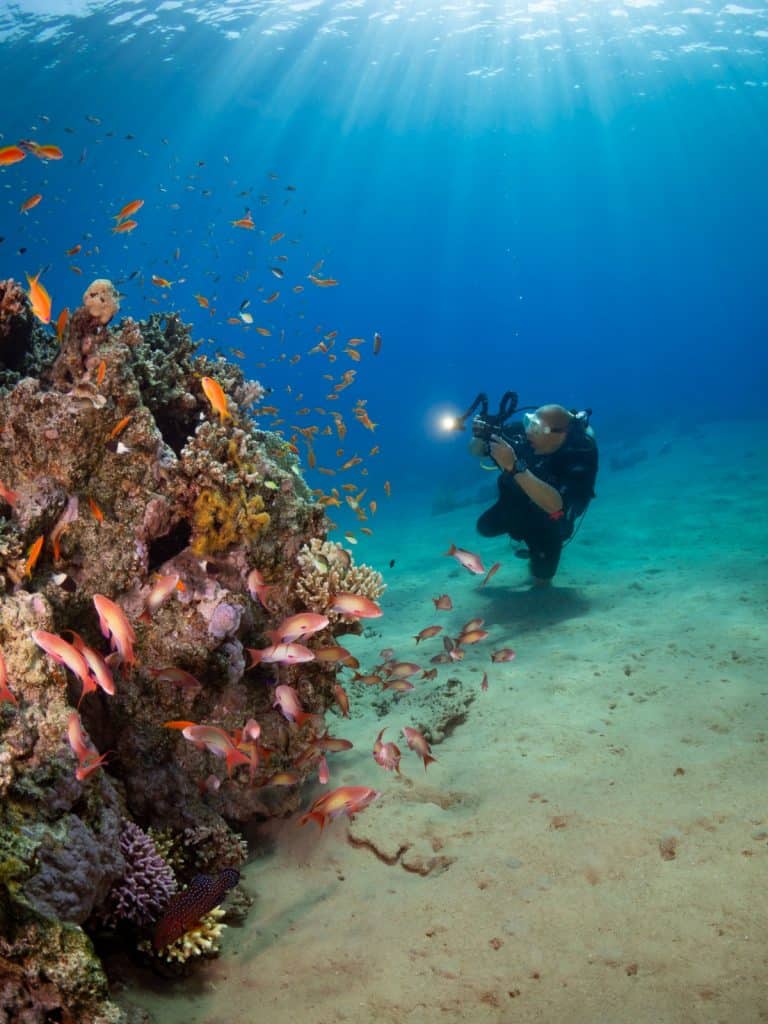 Blog
Leave home and dive into crystal clear waters before the sun sets – the Red Sea's perfect diving destination, Sharm el Sheikh, is back! Ok
Read More